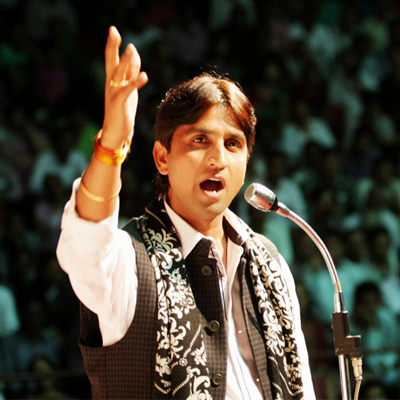 Reacting to Bharatiya Janata Party's (BJP) decision to field actor-turned-politician Smriti Irani from Amethi, Aam Aadmi Party (AAP) leader Kumar Vishwas on Tuesday said that the BJP leaders were behaving like political actors and that Amethi was fed up of actors.
"Earlier she was saying that she doesn't want to contest the elections and now they (BJP) field her as their contester in Amethi. Many times these people combine to save their senior leaders. They are like political actors and Amethi is fed up of actors," said Vishwas.
"I have spent 40 nights here in a village with my family and I know that the public of Amethi is sad," he said.
BJP has fielded Smriti Irani against Congress Vice President Rahul Gandhi from Amethi Lok Sabha constituency for the upcoming Lok Sabha elections.
The party also nominated Supreme Court lawyer Ajay Aggarwal against Sonia Gandhi in Rae Bareli.
The decision on Irani and Aggarwal was taken at a meeting of the party's Central Election Committee here last night. Top BJP leaders Narendra Modi, LK Advani, Rajnath Singh and Arun Jaitley were present at the meeting.