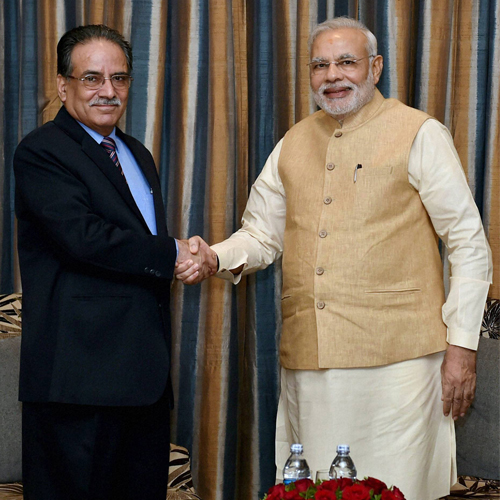 Nepal today asked India to increase foreign direct investment, relax non-trade measures and allow greater market access for its products to bridge widening trade deficit.
Nepal "suggested measures to address this deficit through increased Indian FDI, relaxation of non-tariff measures including SPS standards for agro products, support in product development, relaxation of Rules of Origin requirement for duty free access of Nepalese products, and mutual recognition of standards, conformity assessment and accreditation," a joint statement said. The statement was issued at the end of Prime Minister Narendra Modi's first visit to Nepal.
In 2013-14, while India export to Nepal aggregated at USD 3.58 billion, the imports were only USD 526 million leading to trade deficit of about USD 3 billion. The Nepalese side has requested India to remove the countervailing duty on its products including readymade garments, copper, brass utensils, Kattha and others.
It has also sought removal of "Quantitative Restrictions on the four Nepalese export products--Vegetable fats, copper products, Acrylic Yarn and Zinc Oxide."
Meanwhile, India assured the Himalayan nation to consider requests. "The Indian side also reiterated that problem of trade deficit could be best bridged by development of hydropower in Nepal and export of surplus power to India," it said.
Modi is the first Indian prime minister to visit Nepal in 17 years and the focus of the visit was on 4Cs- cooperation, connectivity, culture, constitution.