We've all whined about how 2012 caught us unawares. Here's what you should look out for in the coming year.
We've all whined about how 2012 caught us unawares. Here's what you should look out for in the coming year.

1. It's not a boy girl thing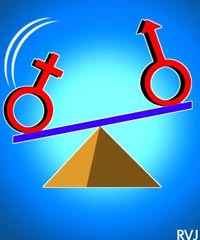 Spotlight on women's issues. Going by the current uproar over the spurt in crimes against women, this year is expected to be the year of the woman and the issues she faces. Keep your fingers crossed that instead of fizzling out, the protests translate into bringing in stringent security measures and changes in legislation. Here's to hoping that more women — and men — speak up against even 'minor' crimes. Perverts, take the hint: we're not going to take it lying down anymore.
2. More moolah in kitty
Salary hikes. No, we haven't lost our marbles. Despite the overall gloom, there will be pay hikes this year, although in a conservative manner. Expect an average hike of 4-8% in sectors like IT, ITeS, banking, insurance and financial services. In sectors like health care/pharmaceuticals/life sciences, FMCG and education, which have been less affected by the economic situation, the hikes may be slightly better at 10-12%. The hikes will rather be largely to offset the impact of inflation than for increment's sake.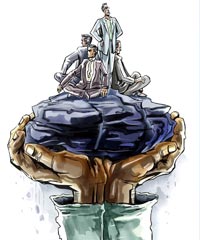 3. Fuelling dissent
Coal India wants a raise. Brace for a hike in fuel prices and power bills. PM Manmohan Singh and planning commission deputy chairman Montek Singh Ahluwalia had recently talked of "phased price adjustments" in coal and other fuels. Coal India on its own is working on ways to increase the price of its coal supplied to power plants. It has put forward a proposal before the Centre — to be considered next Monday — to charge cost-plus prices, rather than notified prices, for coal to be produced from some of its new mines, which requires fresh investments.
4. You're hired
Job market to open up. Again, we are not talking through our hat. There will be recruitments, albeit at a slow and moderate pace. HR experts say hiring across sectors will be 8-10%, an improvement from the 5-10% seen in 2012. Sectors like health care, pharmaceuticals, retail and e-commerce will see more jobs, while those like IT, ITeS, telecom and insurance will see fewer manpower additions. Fresh graduates will find it tough to land a job as the bulk of recruitments will be replacement hiring. Our tip: Get a specialised skillset.
5. Ouch, inflation!
The gripe of the bread basket. High retail prices continue to remain a concern despite headline inflation, measured by the wholesale price index (WPI), trending downward. Food prices rose 11.8% in November, while fuel inflation rose 7.4%. Going by the RBI, food inflation is particularly sticky in vegetables, cereals, pulses, oils and fats. "The rise in consumer price index (CPI) inflation in November shows the stickiness of retail prices, and the widening gap between headline WPI and CPI prints," say Barclays economists Siddhartha Sanyal and Rahul Bajoria.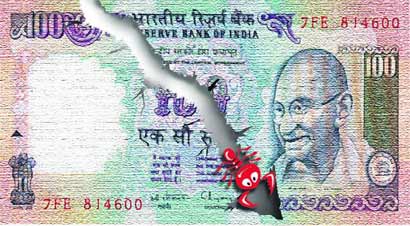 6. Carjacking?
Pedal to the metal. Hold back the urge to buy that car you've been eyeing for some time now. Cars are likely to cost a little more. Car makers have already announced a price hike of 3-5% from today. But given the current scenario of high competition and low demand, experts feel there will not be any major price hike in 2013. Much, however, will depend on input cost and currency fluctuation. Two-wheeler prices are likely to remain unchanged, with little indication of a major uptick in demand during the year.
7. Smart=cheap
More options. Premium phone lovers can expect the release of iPhone 6 or iPhone 5S and the next version of Samsung Galaxy S3 (possibly called S4) too. As per reports, Galaxy S4 is expected around April, while the launch time of nextgen iPhone is not yet known. Experts feel this would lead to a drop in the prices of the earlier versions by at least 15-25%. On the other hand, smart devices from local brands like Micromax and Karbonn will be on the rise due to the massive price gap between local and global brands.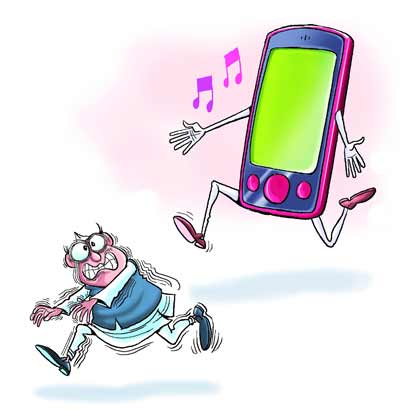 8. What the mouse dragged in
Spurt in online shopping. From diamonds to groceries — anything that was up for grabs online found takers in 2012. Expect a spurt in the number of such consumers this year. While discounts will continue to be a crowd-puller, the ease of shopping, a better return policy, easy navigation on websites and loyalty programmes will help turn the tables. The spate of growth in online apparel shopping is expected to be driven by men who are logging in frequently to avoid the shopping experience in malls and other outlets.
9. Hang up
Rise in call rates. Brace for some hike in call and data rates as telecom companies look to recover the amount spent on acquisition of spectrum. "The growth of the sector will also be fed by strengthening of tariffs. This apart, the sheer gap between voice penetration (over 70%) and broadband usage (less than 1%) indicates the giant opportunity for data and wireless broadband services," says Gurdeep Singh, president and CEO, wireless business, RCom. There is a silver lining: Roaming charges will be scrapped, allowing the same number to be used across the country.
10. Next stop
Truly metro. The Versova-Andheri-Ghatkopar metro, which aims at decongesting the Andheri-Ghatkopar road stretch —among the densest in Mumbai — should be up and running by mid-2013. The 8.8km-long Wadala-Chembur leg of the Mumbai monorail will also start operations around the same time. It will cut short travel along the stretch from 40 minutes to 19 minutes. Its ticket fares will range from Rs11 to Rs 30.
11. On the rails!
Cool travel. The Western Railway's first air-conditioned local train will chug in by the mid-year. The first Bombardier suburban rakes — with better interiors and straight side walls — are also expected to roll in by then. Commuters between Virar and Dahanu will find themselves connected to the suburban network. The flip side: ticket prices will be hiked. Also, expect the Central Railway to complete changing its electric systems on the mainline — except Harbour — on the suburban lines from the obsolete 1,500-volt direct current to the energy-saving 25,000-volt alternating current.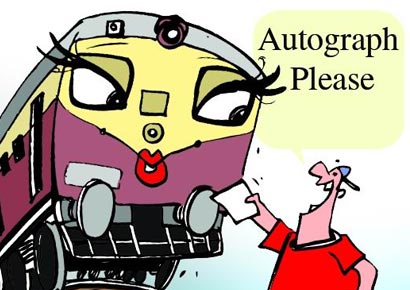 12. Fare play
Mandatory e-meters. Adios, mechanical meters! All taxis and autorickshaws in Mumbai will have to be compulsorily retrofitted with electronic meters by April. Passengers stand to get a fair deal as chances of meter-rigging will be cut down. The process of shifting to electronic meters was kicked off, amid much protests by auto and taxi drivers' unions as well as court battles, in 2012. The transition has been difficult because of fare hikes, which required recalibration of all electronic meters.
13. Third arm
Easing road traffic. The Eastern Freeway, a four-lane 16km-long carriageway that will pass along the eastern coast from Chhatrapati Shivaji Maharaj Vastu Sangrahalaya in Fort to the Eastern Express Highway (EEH) close to Ghatkopar, is expected to open by the end of the year. It will be Mumbai's third road artery after the EEH and the Western Express Highway. It passes through the first urban tunnels in the country and had remained in news because of mishaps during its construction, which led to delays.