Keen to experiment youngsters shun tradition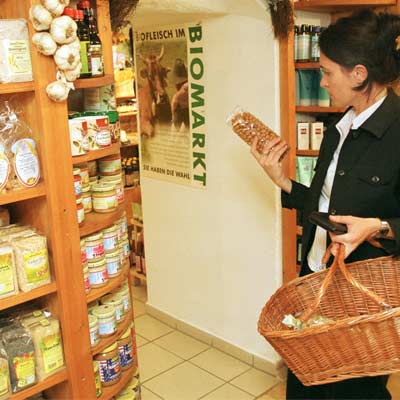 Sushil Kumar, a 31 year old investment banker from Delhi relishes the pizzas and the cheese burger every other day. His wife, Smita also an investment banker, follows in suit with him and enjoys outside food.
Kumars' are not the only couple who love to eat out. More and more Indians are dining out and their craving for outside food is increasing day by day. The trend is now borne by government data.
As per the latest household spending data released by the National Sample Survey Office, the proportion of household expenditure on dining out has increased steadily from 19% in 2000 to over 30% in 2012.
Likewise, a CLSA report revealed about the huge opportunity for India's food-services industry owing to changing food habits. The report pointed out, "Indians are fast developing a taste for eating out. This represents a massive opportunity for the 100bn dollar food-services industry. Catering to a population of 1.2bn, the market is still hugely underpenetrated. Independent operators dominate, although fast-food chains are tempting taste buds and gaining share."
Concurring with the above view, Anjan Chatterjee, managing director at Speciality Restaurants Ltd (one of the leading fine-dining restaurant operators in India owning brands such as Mainland China, Oh! Calcutta, Machaan, Sigree, Flame & Grill and Haka), opined, "As lifestyle patterns have changed over the years, stress levels are on the rise. Gone are the days when one had to do a 9 to 6 job, your job now demands more time. So, when you go out to dine, you de-stress yourself. Eating out has a lot of celebration and happiness attached to it."
Reiterating the view, A K Prabhakar, an independent analyst, said, "Eating out habit of Indians has increased for sure. If a working couple feels they are tired then they go for eating out. Eating out in weekends has now almost become a norm not only in metros but also in Tier-2 cities."
Nuclear families are bigger consumers of products and services. Since 1981, the average household size has shrunk by nine%. According to the Census 2011 report, in urban areas, the household size comprising five members has registered a fall. It has decreased to 18.5% when compared to 19.2% in 2001. Similarly, the household size comprising six to eight members has registered a significant drop (from 24.4% to 20.6%). Therefore, the traditional extended-family unit in India is giving way to nuclear families in urban areas.
The propensity to eat out is also positively correlated with rising discretionary incomes, women joining the workforce and urbanisation. According to Ministry of Labor estimates, women employment in the organised sector grew from 17.61% in 2000 to 20.53% in 2011.
Endorsing the above fact, Chatterjee at Speciality Restaurants, said, "Earlier dimension of a woman's life was limited to household chores. As, more and more women are working today, cooking no longer remains a necessity."
Reasoning out the increased propensity to eat out, Priyam Sharma, yoga therapist, 'Dial @ Dietician', Delhi said, "People have lost both the curiosity and the urge to cook food and they have developed a taste for outside food. They do not want to spend a lot of time cooking food. Further, working women also find it easier to eat out and avoid cooking."
"Outside food is definitely tastier than inside food and this is actually because people don't know how to make tasty food at home. They actually need to be taught methods to make food delicious and tasty," added Sharma. This is a skill set not many are keen to embrace.
Moreover, nearly 68% of India's population resides in rural areas. However, rising labour mobility and the lack of opportunities in rural India have resulted in a demographic shift, with more people moving to cities.
Even, Euromonitor International (London-based market intelligence firm) has predicted that going forward an increasing trend of India's urbanisation can be witnessed. It has estimated that by 2020, the rural population will decline to 64%. This depicts that close to 100 million people will have migrated from rural to urban areas. Chatterjee at Speciality Restaurants, affirmed, "India's food services sector has a huge growth potential owing to the accelerating urbanisation."
To unlock the growth potential of India's food –services industry, Prabhakar said, "Indians have their own taste which MNCs are missing. Hence, it would be better for the players in this industry to introduce more products that are inclined towards Indian foods and also offer value for money."
However, to maintain a healthy balanced diet is the need of the hour. Sharma at Dial @ Dietician advised, "Take junk food thrice a month. Try to have whole foods. Go for wheat flour foods. Avoid soft and hard drinks."