Nutrionist Nysha Bijlani on health drinks you can whip up at home as you train for the dna iCan women's marathon.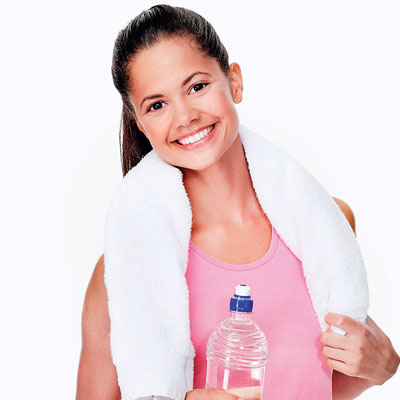 The number one rule for any physical training is to stay hydrated. Of course, there's only a limited amount of water one can consume. And drinking only water may not provide you enough electrolytes that are needed to replenish you post your training laps. Nutritionist Nysha Bijlani suggests some healthy drinks you can blend up before, during and after you train for the marathon.
Before: Power sip

"Having bananas allow easy metabolism and it is also the fastest way to get some energy," explains Bijlani. She recommends blending bananas with pulpy fruits, like chikoo, with a couple of almonds, or with almond milk or coconut milk.
After: Green boost

For those of you who dislike having spinach and other greens, this could be a good opportunity for you to experiment. Bijlani recommends you carry along vegetable juice to have after your run. "Carrot, beetroots, tomatoes, gourd; we suggest you have the vegetable of your choice. Add 3-4 seedless dates or squeeze some lime for taste," she says.
During: Hydrating liquids

When you're stepping out for your training session, don't forget to carry a bottle of water. If you're geared up to run the half marathon, Bijlani says there is no need to take high-on-sugar, energy drinks. A healthier option would be to drink lime water. "Citrus fruits—orange juice, sweet lime juice, lime juice with salt to add flavour—also makes for a good option to be hydrated," she says. Coconut water is another good option as opposed to home-made juice which might get oxidised or lose its nutrients.
Sipper basic
Juicing is not an nutrition-option recommended by experts. This is because, there are loss of nutrients due to oxidation. However, as it is important to carry along with you natural energy drinks while you train, Bijlani recommends a way out so you can preserve as much nutrients as possible—use an opaque sipper/bottle to store your drink. "Vitamin C can be lost when exposed to the sun, due to oxidation. The best way to prevent this would be to store your home-made health drinks in an opaque container," says Bijlani.