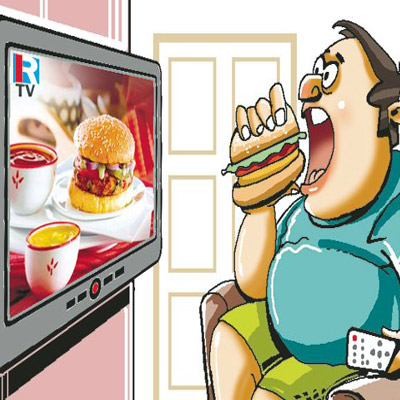 A new study suggests that middle school kids who sit in front of the TV for two hours or more each day are more likely to consume junk food and have risk factors for cardiovascular disease, as compared to those who spend an equal amount of time on the computer or playing video games.
"While too much of both types of screen time encourages sedentary behavior, our study suggests high TV time in particular is associated with poorer food choices and increased cardiovascular risk," Elizabeth Jackson, MD, MPH, associate professor, Division of Cardiovascular Medicine, University of Michigan Systems, Ann Arbor, Mich, and the senior author of the study said.
In fact, sixth-graders who reported watching between two and six hours of TV a day were more likely to have higher body mass index, elevated systolic and diastolic blood pressure and slower recovery heart rate compared with those reporting low screen time or kids who had comparable computer/video game use.
This is the first time researchers have looked at the impact of different kinds of screen time kids get in relation to snacking habits and physiological measures associated with heart health, according to the authors.
The research found that kids who spent more time in front of a screen – regardless of the type – snack more frequently and are more likely to choose less healthy snacks.
High TV viewers and computer/video game users both reported eating roughly 3.5 snacks a day – one full snack more than kids who had minimal exposure to these technologies.
But children who watched two to six hours a day of TV were more likely than the high computer/video game group to eat high-fat foods such as French fries and chips.
The research is set to be presented at the American College of Cardiology's 63rd Annual Scientific Session.