The finale of the dance reality show will see TV actors Jay-Mahi, Neelu-Arvind, Ravi-Sargun and Suhasi-Jaisheel face-off.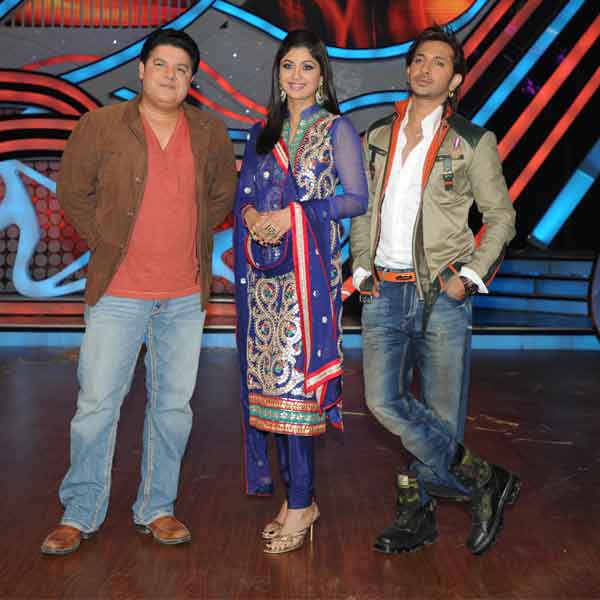 After kick-starting in December 2012, Nach Baliye 5 saw 11 celebrity couples face-off on the dance floor. With judges Sajid Khan, Terrence Lewis and Shilpa Shetty, the show started off with great TRPs and maintained a healthy show when it came to the ratings.
All the couples on the show danced their shoes off as they got various—good and bad comments from the judges and guests on the show.
Now that the show is ready to end there are four couples who are vying for the title. And all seem to have a good chance of walking off as winners.
Jay Bhanushali and wife Mahi Vij have been the most consistent couple on the show giving great performances and earning the most full marks on the show.
Neelu Vaghela and her husband Arvind Kumar were the oldest couple on the show, but proved that age doesn't matter with their great performances that were driven by great facial expressions.
Ravi Dubey and his girlfriend Sargun Mehta started off with bad comments from the judges, but then picked up and managed to score a number of full marks with hard work and dedication.
Suhasi Dhami and her husband Jaisheel who happens to be a non-dancer started off with good performances but towards the latter part of the show performed several average performances that disappointed the judges. But as dancers the couple are very strong and could spring a surprise.
On the other hand judge Sajid Khan is going all out to promote his upcoming film Himmatwala and his lead couple Ajay Devgn and Tamannah will be the celebrities at the Grand Finale tonight.
Dance reality shows have had their shares of surprises every season with the most popular person winning rather than the best dancer as votes are counted and not judges' scores.
Jay and Mahi must be vary of this, as Neelu-Arvind, Ravi-Sargun and Suhasi-Jaisheel could surprise them and win the show.
Tonight, the dance reality show final will be a test of more of all the couples' popularity rather than their dancing abilities.