Meet Sorabh Pant who likes to call himself a home–grown comedian.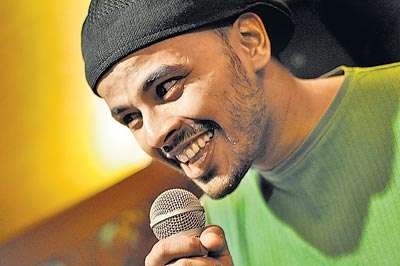 You might remember him as the man who performed with Vir Das, but after his first solo act at HQ recently, Sorabh Pant promises to be funnier than Balika Vadhu, shorter than the film Blue and cheaper than a multiplex. His just did his first gig in the series that he calls Pants On Fire.

After working with Das on a script and performing with him for his stand up comedy acts like Walking on Broken Das, now he is ready to do some of his own stuff. "I have been working with him for three-and-a-half years. I started out as a writer and then moved on to performing with him too. He has been super-supportive, even though most of my stuff bombed beyond belief. He's my mother," says Pant.

His jokes take a dig at communities and involve a lot of sex — two things as he says that work "big time" in India. "But the jokes are not about some community being silly, like the Sardar jokes. It's about subjects like the Punjabi's love for alcohol. Plus, I don't want to beaten up so I haven't joked about communities that can't take a joke. You'll know that if you watch my show," he says.

But for someone who has worked with Das for so long, there's a chance he'll be compared to his "mother". So what's his individual style? "Honestly, I wish I had some style," he says. But with competition from his own mentor Das and the huge flow of stand-up comedians from abroad, Pant will have to create his own niche. "I am a home-grown comedian. I have the Indian sensibility," says Pant.