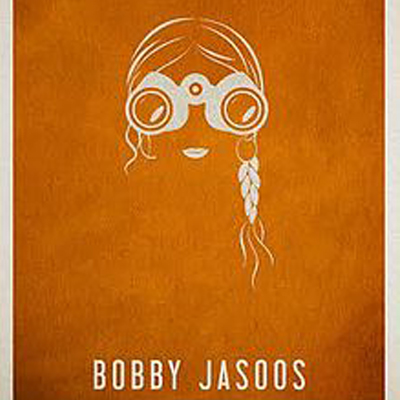 After playing the stereotypical housewife in Shaadi ke Side Effects, Vidya Balan is back with a pacy dramedy Bobby Jasoos. A Dia Mirza, Sahil Sangha and Reliance Entertainment production, it is directed by Samar Shaikh who has previously been an assistant director and story board artist for various films. It also stars Ali Fazal as her intended. The movie is set for release on July 4.
As the production house released the trailer on Tuesday, the fact that the movie will tickle the funny bone of our audiences is assured. It begins with people calling out the unemployed, aspiring detective Bobby who is busy getting rejected at every detective agency. That's when it hits her, that she should start her own, "Bobby Jasoos Pvt. Ltd.".
The movie portrays her in various avatars in a high speed motion moving through the rollercoaster ride that her profession has to offer. Vidya shines in the trailer whose disguise even as a beggar is set to win over hearts of Bollywood lovers. The trailer has shots of the Charminar and the dialect shows that the movie is set in a typical Hyderabadi atmosphere.
Watch the trailer of Bobby jasoos here