The actress will perform an aarti at the Siddhivinayak temple tomorrow morning.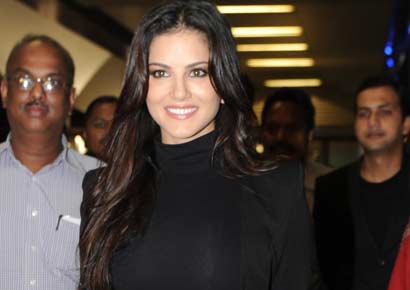 Sunny Leone is bringing in her second Bollywood film on an auspicious note. The actress, who was last seen in Jism 2, will be at the Siddhivinayak temple tomorrow morning, her first ever visit to a Hindu shrine.
According to a source, she and producer Ekta Kapoor will be going to the temple to perform the sacred kakad aarti. "The darshan will mark the commencement of the shoot of the sequel to Ekta's horror flick Ragini MMS. Since it is an auspicious day in the Hindu calendar, it was decided that they would seek blessings before the start of the shoot. When the plan was shared with Sunny, she was more than happy," says the source. Ekta is known to start her films only after seeking blessings at temples, and this time her cast is also joining her.
Interestingly, over the years it has become a popular Bollywood practice for filmmakers to visit temples while making their movies. In fact, many films had their music being released in temples, while many other stars made a beeline for dargahs too. Interestingly, it is even more diligently followed when it comes to makers of horror films. "Given the nature of the film, they believe that taking blessings will ensure a smooth shoot schedule as well as the film's success post its release," says an industry observer, citing the example of last year when Bipasha Basu, Esha Gupta and Emraan Hashmi had visited several temples in Rajasthan during the course of their film Raaz 3.