The actress' hit run at the box-office seems to be making her a hot favourite for special item numbers.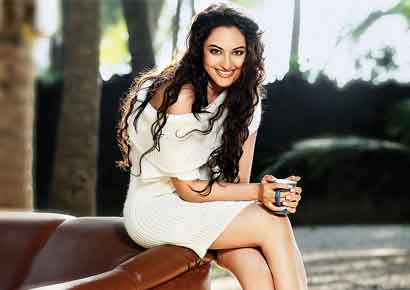 Ever since Sonakshi Sinha made her debut in Bollywood, the actress has been riding high on her Rs100 crore superhits including her last two outings — with Ajay Devgn in Son of Sardaar and with Salman Khan in Dabangg 2.
This year around, the actress is said to be equally excited about her line-up, and it includes her special dance number in Ajay's Himmatwala. In fact, post her hit item song Go, Go, Govinda in Akshay Kumar's Oh My God! the actress has been flooded with offers to do many such special dance numbers, but according to insiders, Sonskashi is being rather choosy about them.
"However, when director Sajid Khan had approached her for a special number in his film Himmatwala, Sonakshi readily agreed," says a source. Talking about the song Thank God It's Friday, an insider from the production unit reveals that the actress was very upbeat about shooting for a song that has a retro flavour. "Right since I met Sajid to discuss the song, its beat and catchy tune really appealed to me. I have been approached to do disco numbers earlier too, but refused.
The song from Himmatwala was something completely different and it takes you back to the '80s and I really enjoyed the experience," says Sonakshi.
The actress' look is said to have been inspired by late star Parveen Babi and the number has a complete retro feel with shiny sets, reflective dance floors and mirrors and the photographs of 80's superstars like Madonna, Mithunda and Michael Jackson in the backdrop. "The song will bring memories of the good old days of the disco music of the 80's," shares Sajid.