The Roshans' family and friends are hoping Sussanne and Hrithik will get back together in the near future, here's looking at famous couples who came back together after separation...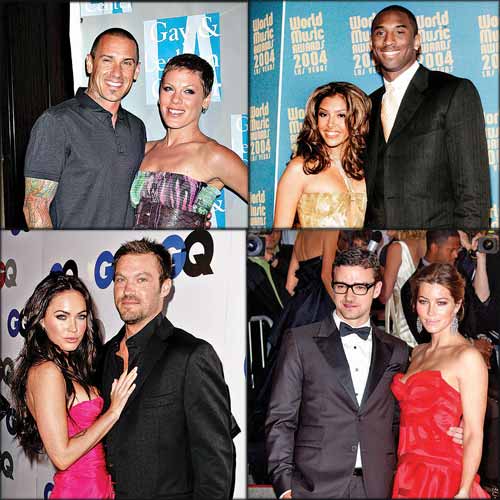 It's been almost a month since Hrithik Roshan split from his wife Sussanne. They were together for close to two decades. And while they may be going through a rough patch, it is too early to say they will end up divorced. Neither has the actor or his estranged wife said the D word yet. Well wishers of the couple (us included) are hoping that this lovely couple get back together in the future.
According to new research, almost 50 per cent of couples break up, and then get back together again. Sometimes, time and distance are the best thing to happen to a couple. Often, relationships flourish after a break. The break is kind of cleaning out the fridge and starting fresh again. You get rid of all that spoiled milk, wilted lettuce and moldy cheese. Suddenly, the refrigerator doesn't look so daunting, and you can start building your fresh food supplies again.
Call me a sap, but I love it when couples on the verge of dissolving, decide to work things out, especially in Bollywood when it's way easier to move on to the new, hotter person who's just around the corner.
Here's taking a look at some famous Hollywood couples who got back together after a break...
Pink & Carey Hart
Popstar Pink and hubby Carey Hart haven't always had a perfect marriage. The two lovebirds tied the knot in 2006, but with constant cheating rumours they split in 2008. They were on the verge of filing the paperwork on their divorce when the duo had a change of heart. Since then their marriage has gotten stronger and today they're happy parents to daughter, Willow Sage born in June 2011. In a recent interview she said, "We're good because we communicate and we've grown-up together, not because we don't fight."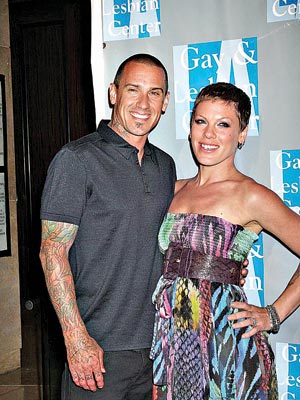 Married in: 2006
Separated for: A year
Current Status: Still together after four plus years
Justin Timberlake & Jessica Biel
The actors who started dating in 2007 had a fairly rocky relationship. So no one was shocked when four years later, amidst cheating rumours the duo called it quits. However, he still said she was the most significant person in his life and by the end of 2011 they were not only back for good, but announced their engagement. This was followed by a lavish wedding ceremony in 2012.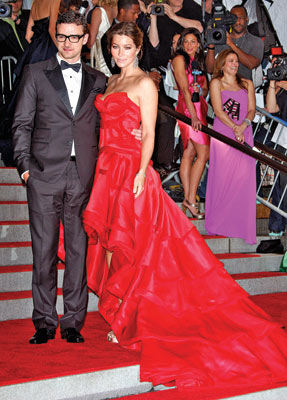 Married in: 2012
Separated for (before marriage): Six – seven months
Current Status: Still together after two years
Brian Austin Green & Megan Fox
The actors who met on the set of TV show Hope & Faith connected instantly despite their 12-year age gap. Brian Austin Green and Megan Fox began dating in 2004 and got engaged in 2006 only to go their separate ways two years later. Apparently, the struggles of stardom were to blame. The duo reconciled several months later, married in 2010 and are already expecting their second child together.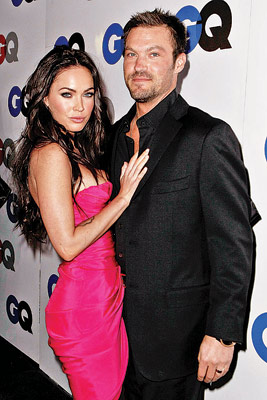 Married in: 2010
Separated for (before marriage): Three months
Current Status: Still together after four years
Kobe & Vanessa Bryant
Basketball star Kobe Bryant and high school sweetheart Vanessa tied the knot in 2001 and subsequently had two daughters — Natalia, 9, and Gianna, 6 — together. But 10 years into their marriage, following Kobe's adulterous behaviour coming to light (including a sexual assault accusation), his wife filed for divorce in 2011. The official papers were put on hold and in January 2013, the couple announced they were giving their marriage a second chance. Vanessa posted on Instagram, "We are pleased to announce that we have reconciled. Our divorce action will be dismissed. We are looking forward to our future together. Kobe & Vanessa."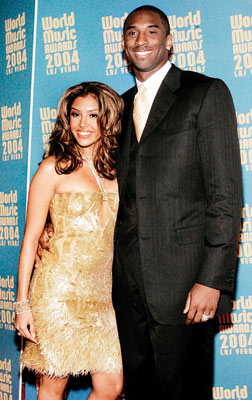 Married in: 2001
Separated for: A year
Current status: Still together after a year
Billy Ray & Tish Cyrus
The couple has been through their share of rough times. Billy and Tish initially filed for divorce in 2010, but reconciled months later. Then last June, the couple announced their intention to split, claiming "irreconcilable differences" but soon decided to not go ahead with the proceedings. They said, "We both woke up and realised we love each other and decided we want to stay together. We both went into couples therapy, something we haven't done in 22 years of being together, and it's brought us closer together..."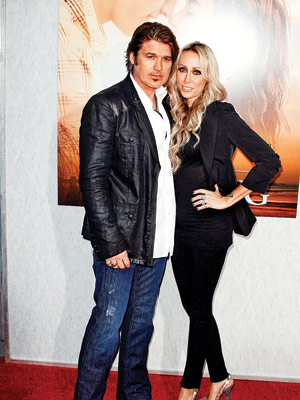 Married in: 1993
Separated for: A month
Current Status: Still together after six months
Elizabeth Taylor & Richard Burton
Liz Taylor and Richard Burton met on the sets of Cleopatra and fell deeply in love despite being married to other people at the time. The elegant couple who tied the knot in 1964, had a rocky marriage, calling it quits in 1974. Just 16 months later, the two remarried, and even though they divorced a year or so later, they remained soulmates for life.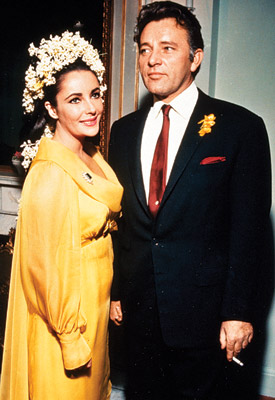 Married in: 1964
Separated for: 16 months
Current Status: Remarried in 1975 and divorced
Larry King & Shawn Southwick
The 80-year-old television host Larry King married eight times, including twice to Playboy star Alene Akins. His current marriage to singer Shawn Southwick appeared to be on the rocks when they both filed for divorce in 2010. But when she overdosed in an apparent suicide attempt, King left late night TV for good to have more time for his wife and to get to the kids' little league games.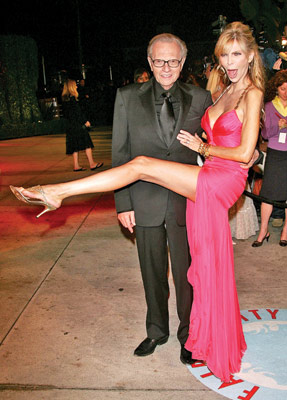 Married in: 1997
Separated for: Three-four months
Current Status: Still together after three years plus
Danny DeVito & Rhea Perlman
After 30 years of marriage, in October 2012 Danny DeVito and Rhea Perlman shocked everyone by announcing their split. In the following months, the showbiz couple who have three grown children together, quietly worked on their relationship. Danny apparently went out of his way to win his love back and since March 2013 the couple have been going strong again.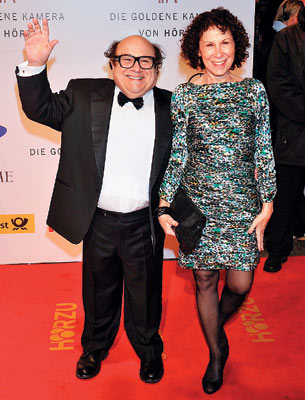 Married in: 1982
Separated for: Five months
Current Status: Together since nine months