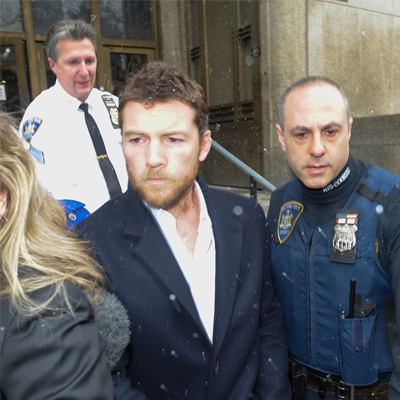 Sam Worthington has been ordered to stay away from photographer Sheng Li for six months for allegedly punching him.
The 37-year-old Australian actor, who had no comments when he entered Manhattan Criminal Court or during the proceedings, was issued a restraining order to stay away from the photographer, News.com.au reported.
Worthington had told police officials that he was just protecting his girlfriend Lara Bingle who was allegedly kicked in the shins by the photographer.