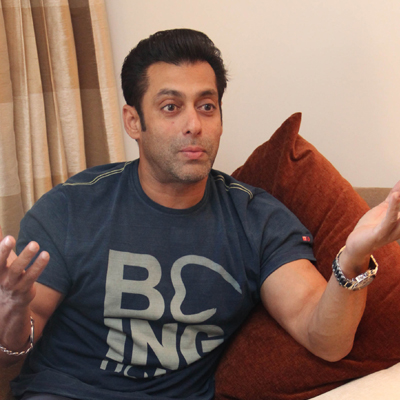 While Salman Khan's latest film Jai Ho has failed to set the cash registers ringing at the Box Office, it hasn't managed to take a toll on his strong fan base.
The actor, who is loved by his fans for his larger-than-life persona, both on & off-screen, took to Twitter to thanks his fans for their support.
Thank u to all the fans who have seen JAI HO n liked it , I totally appreciate it guys . U been wonderful . God bless .

— Salman Khan (@BeingSalmanKhan) January 29, 2014
The Dabangg star, who has delivered back-to-back hits with Wanted, Bodyguard, Ek Tha Tiger and Dabangg 2, failed to work his magic this time with Jai Ho. The film, directed by his brother Sohail Khan, was promoted heavily on social media.
The Bollywood hearthrob had even engaed the fans in a poster making contest for the film and had unveiled his first fanmade poster on the social media. In the past, the actor's film Veer had proved to be a BO dud, following which Salman delivered some back-to-back hits.
So, if we know this Khan well, then he will surely be back with a bang in his next release.