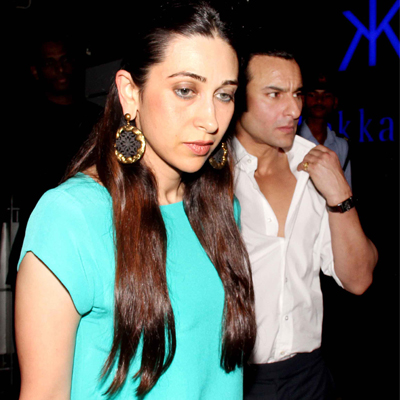 Bollywood actress Karishma Kapoor's marriage with Sunjay Kapur has been in the news lately.
The couple tied the knot in 2003 and have two children together, Samaira and Kiaan.
The couple separated seven years ago but filed their divorce petition last Saturday in Mumbai. Rumor has it that Sanjay and his ex-wife Priya Sachdev have been spotted together on various occasions which caused stress for Karishma.
The divorce was filed with the mutual consent of both concerned, Karishma Kapoor and Sunjay Kapur.
Brother-in-law Saif Ali Khan saved the courts time by convincing both of them to sign the papers and stopped the heated argument reveals a source.
Saif Ali khan accompanied by his wife, Kareena Kapoor Khan pacified his sister-in-law and helped ease the situation.