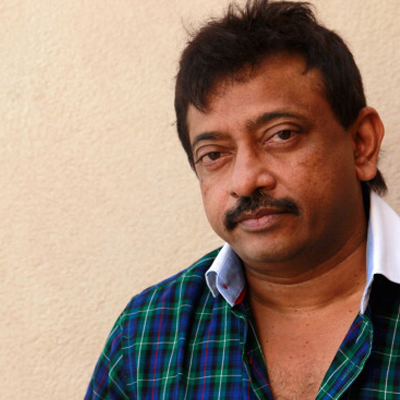 In a flurry of celebrities that are urging India to go and vote for the ongoing 2014 elections, director Ram Gopal Varma has a few contrary views to add to the table.
On Wednesday, the director tweeted his disinclination to cast his vote in not so many words, clarifying however, not because of any dislike for the current candidates, but because he doesn't know anything about them.
I have no knowledge of parties or candidates so it's being responsible to leave the outcome of elections in the hands of voters who know

— Ram Gopal Varma (@RGVzoomin) April 30, 2014
He further tweeted that his use of NOTA would also be misguided because it is not rejection of the political parties and their respective candidates that led to his decision, but actually having no knowledge about them of their respective agendas.
For all dumbos suggesting Nota,..me not voting is not cos of my rejection but it's me being responsible by not letting my ignorance b a part

— Ram Gopal Varma (@RGVzoomin) April 30, 2014
In other tweets he has also spoken about the nation's overall ignorance using a somewhat shaky analogy about how the nation is ill and yet we are trying to pick a doctor to cure us.
If the state is a patient nd if the elected candidate is going to be the doctor how can you chose the doc without u urself knowing medicine?

— Ram Gopal Varma (@RGVzoomin) April 30, 2014
In our current politically charged climate it needs to be considered that there might not be room for those who are content to not participate in one of our more important duties as Indian citizens. We humbly ask RGV to inform us as to the extent of his knowledge, or lack thereof and how he can possibly publicise his ignorance in such an information powered age. The tweet where heclaims he never votes would seem to suggest that this is not a newly contracted phenomenon rather a habitual disdain for those basic responsibilities everyone, especially those of your prominence are expected to uphold. But since the best of us also need a little help finding information that is extensively publicized almost alll the time by popular news channels, here are a few links that would inform Varma to make a decision if he chooses to make one at all.
Bharatiya Janta Party Manifesto
List of Parliamentary Constituencies 2014
Assuming Varma votes from his abode in Andhra Pradesh (Hyderabad) , a little further help also seems likely to be needed.
List of Candidates from Andhra Pradesh 2014