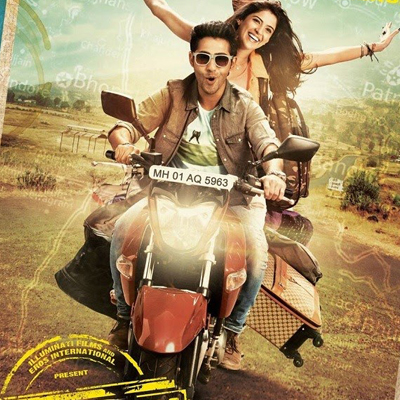 The makers of Love Aaj-Kal and Cocktail have brought yet another rom-com that, if the the trailer any indication, will have the young audience glued to their seats.
'Lekar Hum Deewana Dil' is a story of a young couple who face marital squabbles as quickly as they decided to get hitched. In sync with the today's generation need for instant fixes, uncomplicated lives, the lead of the film try to move through lives with easy solutions. 'act first think later' seems to be the motto the young lovers who end up in entering a journey that if the trailer is anything to go by will that will be riotously funny and yet heart-warming.
The fast-paced entertainer stars Deeksha Seth and Armaan Jain. Deeksha Seth is an actress with several South Indian films under her belt. Armaan Jain is the grandson of the late Raj Kapoor. One of the film's producer is Saif Ali Khan who's lady love Kareena Kapoor is Jain's cousin. It remains to be seen if Jain captures audience's hearts like his grand father Raj Kapoor did several decades ago.
Oscar winning music composer A. R. Rahman has given music to this film and Amitabh Bhattacharya penned the lyrics for the songs.
Arif Ali brother of Love Aaj-Kal director Imtiaz Ali is the debutant director of the film.
The film is produced by Eros International and Illuminati Films. It releases on July 4.