Neil and Ameesha , who are currently in Kenya have been bonding big time on sets and off it too.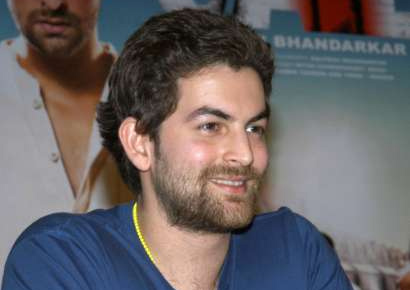 Actor Neil Nitin Mukesh started his Bollywood career with Johnny Gaddar, where he played a character with negative shades. His debut performance in the Sriram Raghavan film got him a lot of appreciation, though the film couldn't manage to do very well at the Box Office. Since then, the actor has played a wide variety of roles, but playing the baddie still remains one of his favourite roles. Talking about his choice of roles, Neil had said, "I hate playing conventional roles. There has to be some quirk in the protagonist of some amount of grey shades. Playing the good guy always is boring. Dark roles require more hard work because there are different layers to the role."
While he went on to play a grey character in Kabir Khan's New York, as well as the recently released Players, Neil has put the tips that he gathered, while preparing for his role to good use. Neil is reportedly romancing actor Ameesha Patel in Shortcut Romeo, which is remake of Tamil super-hit film Thiruttu Payale.
The film apparently sees Ameesha playing a complex character, one of that with grey shades. A source from the sets reveals more. "Ameesha and Neil haven't worked together, but they have really bonded very well. They have now become buddies and discuss everything under the sun. Currently they are on a long outdoor schedule to Kenya and are obviously missing their families. They have found solace in each other and have lengthy conversations in between breaks and of course, after pack up," says the source.
When Ameesha was informed that she had to play a character with a slightly negative shade, something she hadn't ever done before, she got cold feet. This is when Neil came to her rescue and offered to help. Ameesha, on her part, was more than happy to let Neil help. She was also of the opinion that since Neil had done a couple of films with similar character; he would be of great help. "Ameesha learnt a lot about timing, expressions from Neil. She is very fond of him and is taking his help in perfecting her character," the source adds.