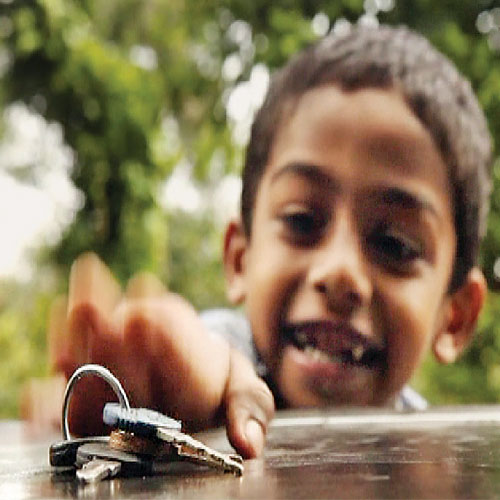 The Mumbai International Film Festival (MIFF 2014), the world's largest and oldest international festival for non-feature and animation films that is scheduled to be held from February 3-9 at the NCPA, Nariman Point will showcase rare, restored films commissioned by the royalty of yore.
In its 13th edition, the festival will see the introduction of new awards for producer, cinematographer, editor, sound-recordist and animator. Awards for the most innovative film and the most popular film of the festival have also been instituted, taking the total number of awards to 32 from 22 in MIFF 2012. MIFF will distribute cash awards worth Rs55 lakh apart from golden conches, trophies and certificates.
MIFF Zone screening
In a first of its kind effort by any festival, the national and international competition section films of MIFF 2014, will be simultaneously screened at MIFF Zones in Delhi, Kolkata, Guwahati, Chennai, Bangalore and Nagpur. All together, 32 hours of screening has been planned at each centre. "This is our way of giving further impetus to the documentary film movement in the country," festival director and DG, films division VS Kundu said. "Depending on the response this set-up will institutionalised as regular feature every year." Kundu said the focus is "on broadening international linkages and on innovations."
Shehernama
MIFF has tied up with Action Aid to present a three-day film festival — focusing on urban issues.
Lennep Kids Film Festival
MIFF has joined with Lennep Media and CineKids of Netherlands to bring award winning Dutch documentaries, live action and animation films for school children. This pre-cursor festival, which began on Jan 15, has been screening films in 15 schools. A film-making workshop enabling children to make films. Five of the best of these will be screened at the MIFF 2014 inauguration.
Good-pitch squared campaign
Among the highlights of the festival is the Good Pitch India campaign by the BritDocs — a social entrepreneurship organisation to nurture new talent and approaches in documentary film making. It will bring together filmmakers, NGOs, foundations, brands and media around leading social issues to forge coalitions.