Here are some of the Hollywood and Bollywood movies releasing over the next few days, complete with trailers and some details about the films.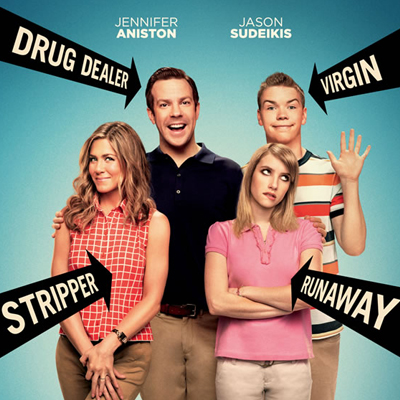 We're The Millers:
We're The Millers stars Jason Sudeikis as a drug smuggler forced by his overwhelming debt to get a major drug haul across the Mexican border on a Fourth of July weekend. In order to do this he recruits a rather vulgar street-wise stripper (Jennifer Aniston) and two sketchy neighbour kids to pose as his wife and children respectively. Hi-jinks ensues as they try to get across the border with the drugs.

Cast - Jason Sudeikis, Jennifer Aniston, Nick Offerman, Emma Roberts, Will Poulter, Ed Helms

Director - Rawson Marshall Thurber

Reasons To Watch - Jennifer Aniston really is her best in unconventional comedies, and she's no less in We're The Millers. Also, How can Parks and Recreations' Nick Offerman not entice you into watching this movie!

Reasons Not To Watch - Although there are quite a few funny moments, the movie isn't riddled with humour. It's not a film you will be talking about for years.
Releasing On - Friday, August 30.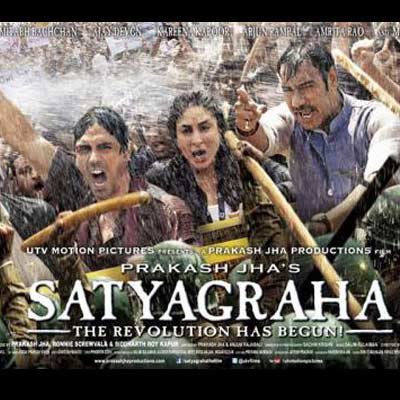 Satyagraha:

Filmmaker Prakash Jha's political drama Satyagraha is said to be about the uprising of the middle-class against a corrupt system. Satyagraha as a concept is based on Mahatma Gandhi. Amitabh Bachchan plays a person who strongly believes in Gandhian principles and is a social activist who wages a war against the corrupt system

Cast - Amitabh Bachchan, Ajay Devgn, Kareena Kapoor, Arjun Rampal, Manoj Bajpayee, Amrita Rao

Director - Prakash Jha

Reasons To Watch - Satyagraha is a political film with a strong message, with an impressive story line and an even more impressive cast.

Reasons Not To Watch - As powerful as the film is, it touches upon many issues that have already been done in the past. It might seem repetitive to some people.
Releasing On - Friday, August 30.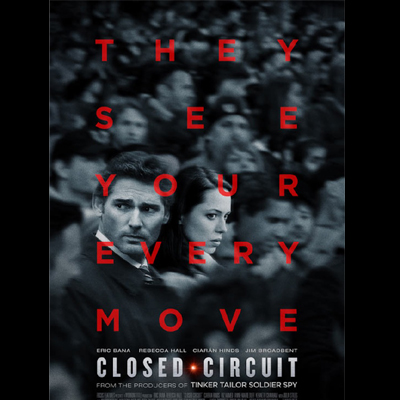 The Closed Circuit:

The plot line of The Closed Circuit revolves around a major terrorism case which unexpectedly intertwines the lives of two former lovers on the defence team, pushing them to the limits, testing their loyalties and placing them in eminent danger.

Cast - Eric Bana, Rebecca Hall, Jim Broadbent

Director - John Crowley

Reasons To Watch - It has an interesting plot that may leave you thinking about it long after it's done.

Reasons Not To Watch - The plot while engaging is too predictable and as a thriller, it doesn't really leave you all that thrilled.
Releasing On - Wednesday, August 28.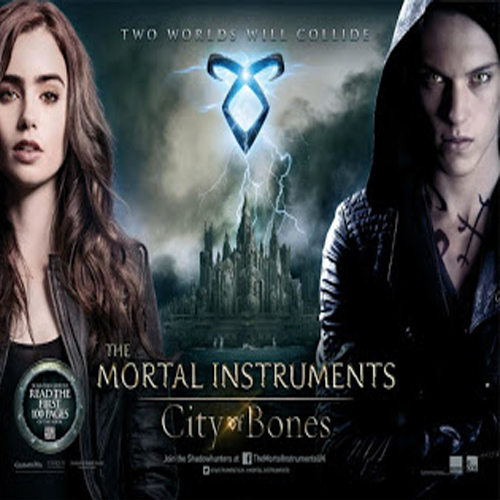 The Mortal Instruments - City Of Bones:

After Clary Fray (Collins), a seemingly ordinary teenager, witnesses a murder at a club, she finds out that her mother, Jocelyn (Headey), is attacked in their home in New York City and kidnapped by Valentine (Rhys Meyers) in his search of the Mortal Cup. She calls on a Shadow hunter named Jace (Campbell Bower) and his fellow Shadowhunters, Alec and Isabelle Lightwood (Kevin Zegers and Jemima West), to help her on her quest to rescue her mother and along the way finds out truths about her past and bloodline and becomes the person her mother feared she would become.

Clary learns that Shadow hunters are half-angel warriors and that she too has the powers of one and tries to harness her powers in time to save her mother.

Using her new found gifts, Clary finds the Cup that her mother safely hid, only to be betrayed and forced to relinquish it. Still reeling from this setback and racing to save her mother before it's too late, Clary finds herself caught in a battle between forces she barely understands.

Cast - Lena Headey, Lily Collins, Kevin Zegers, Jonathan Rhys Meyers, Jemima West

Director - Harald Zwart

Reasons To Watch - Based on the first book of the Mortal Instrument series by Cassandra Clarke, it could be the next big book to movie franchise. If you like supernatural elements and connecting plot lines, this one might be for you.

Reasons Not To Watch - The show focuses more on those interested in mystical elements and those grounded in realism will surely not like it.
Releasing On -Friday, August 30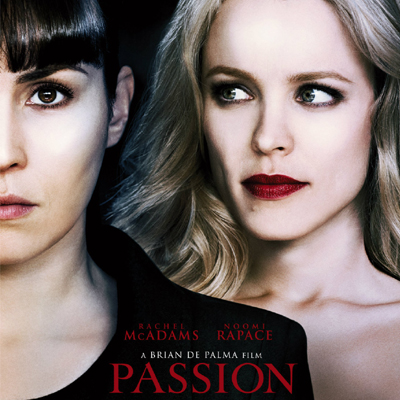 Passion:
Passion is sensual thriller directed by one of our generations finest seduction story tellers, Brian De Palma. He encorporates visual styles and complelling female characters in this film which revolves around a dangerous rivalry between two ad executives which becomes evident as the film goes on.

Cast - Rachel McAdams, Noomi Rapace, Paul Anderson, Karoline Herfurth

Director - Brian De Palma

Reasons To Watch - Passion serves as a film that delivers interesting messages about rivalry in the media, voyerism and betrayal as well as providing twists and turns along the way with storng lead performances from McAdams and Raplace.

Reasons Not To Watch - The movie isn't really a fast paced action kind of thriller, instead it takes it's own time unravelling the plot.
Releasing On -Friday, August 30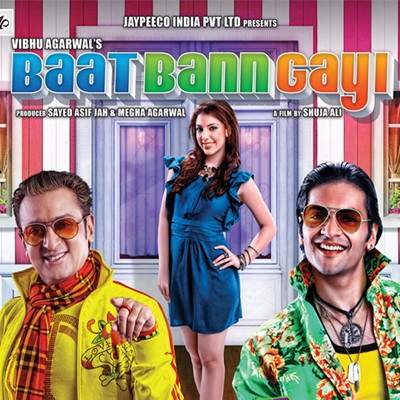 Baat Bann Gayi:

Baat Bann Gayi is a romantic comedy based on Shakespeare's 'Comedy of Errors' which makes use of Doppelganger, which creates a humorous situations due to mistaken identity. The plot revolves around a novelist who is deeply in love with a beautiful young girl , who is brought up by her brother and his wife and who recently began searching for a suitor for her. The action of the film begins when the novelist's look alike arrives and creates chaos.

Cast - Ali Fazal, Anisa, Amrita Raichand, Razak Khan, Gulshan Grover

Director - Shuja Ali

Reasons To Watch - A light hearted comedy film, that delivers loads of laughs throughout.

Reasons Not To Watch - The humour isn't intelligent or classy; just a one time watch, nothing more.
Releasing On -Friday, August 30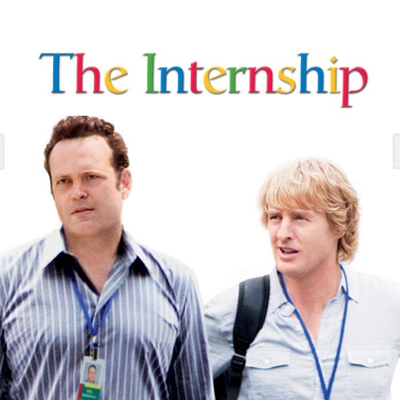 The Internship:

Vince Vaughn and Owen Wilson team up once again in The Internship as two salesmen whose careers have fallen on hard times due to the emergence of the digital age. Their luck seems to run around when they both seem to get a coveter internship at Google, only to find themselves competing tooth and nail with a group of tech savy youngsters for a chance at full time employment.

Cast - Vince Vaughn, Owen Wilson, Rose Byrne

Director - Shawn Levy

Reasons To Watch - Wilson and Vaughn have great on screen chemistry and always deliver a great comedic performance. And the film touches on some important points about the digital age albeit with a comedic spin

Reason Not To Watch - If you're not a fan of obvious comedy and prefer subtle intelligent comedy, you can give this film a miss.
Releasing On - Friday, August 30.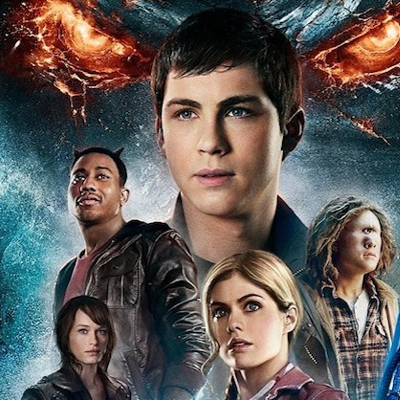 Percy Jackson: Sea Of Monsters 3D

Percy Jackson: Sea of Monsters is an upcoming fantasy adventure movie based on the Rick Riordan novel of the same name. It is a sequel to the 2010 film Percy Jackson & the Olympians: The Lightning Thief and continues the adventures of Percy Jackson (Logan Lerman) and his friends, as they search for the Golden Fleece at the titular Sea of Monsters to save an ailing magical tree that protects their home from foes.

Cast - Logan Lerman, Brandon T. Jackson, Alexandra Daddario, Jake Abel, Stanley Tucci, Nathan Fillion

Director - Thor Freudenthal

Reasons To Watch - The franchise has a huge fan base owing the book series, and like the first film, Sea Of Monsters follows the storyline from the books. Fans of the books, should definitely watch the film which boasts great visuals and good use of 3D.

Reasons Not To Watch - The film is genre specific, so those not into mythical and supernatural films might not like it.
Releasing On -Friday, August 30