Here are some of the Hollywood and Bollywood movies releasing over the next couple of days, complete with trailers and some details about the films.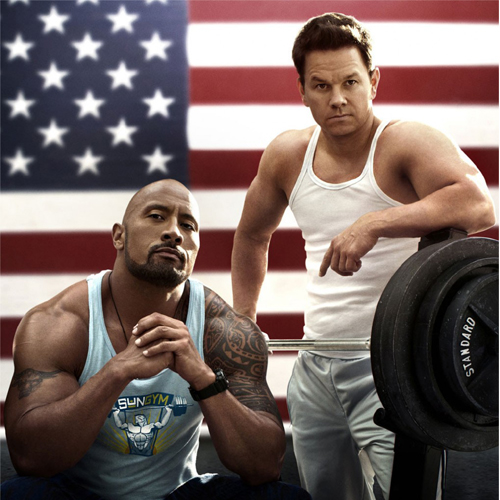 Pain and Gain:

Pain and Gain is a crime-comedy film follows Mark Walberg, Dwayne 'The Rock' Johnson and Anthony Mackie as three Miami body builders that get involved with an extortion and kidnapping case.
The movie will be a Michael Bay film that doesn't involve over the top effects after a long while and is loosely based on a true story.
Cast - Mark Walberg, Dywane 'The Rock' Johnson, Anthony Mackie, Tony Shaloub, Ed Harris.

Director - Michael Bay

Reasons to watch - The film has a stong acting presence with names like Mark Walberg and The Rock, as well as a good story line so long as there is room for character development.

Reasons not to watch - Michael Bay films tend to lose the plot half way through and get too predictable thereafter.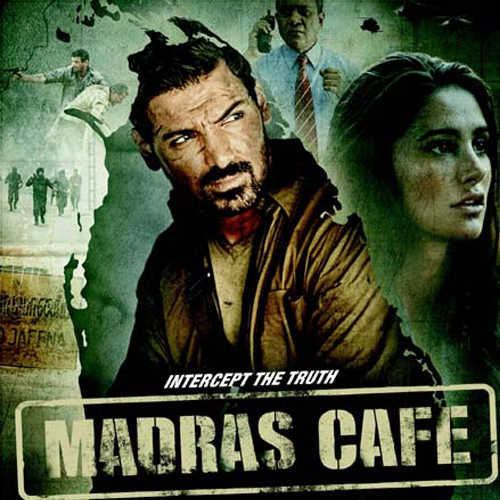 Â
Madras Cafe:
John Abraham plays an Indian Intelligence agent who journey's to a war torn island, to infiltrate a rebel group. He uses all the resources at his disposal and manages to stay alive in a place where there is an unknown enemy.
He eventually teams up with an attractive and intelligent journalist played by Nargis Fakhri. Together they face their unknown enemy and in the process uncover more and more about a larger conspiracy.


Cast - John Abraham, Nargis Fakhri

Director - Shoojit Sircar

Reasons to watch - The script is fresh and engaging and with John Abraham and Nargis Fakhri in it, there's eye candy for everybody.

Reasons not to watch - Considering the political backlash the film has received so far, it's safe to say if you have strong political views this film is not for you. The film might also be a little over the top for those not interested in conspiracy theories.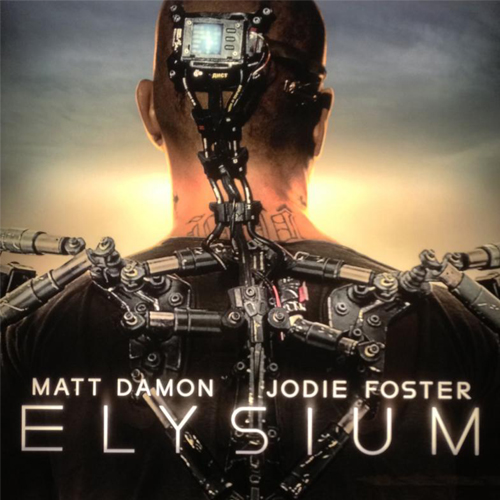 Â
Elysium:

Elysium takes place in the year 2159 A.D, where people are segregated into two classes: the extremely affluent, who live a life of luxury on a pristine man-made space station called Elysium, and the rest of the population, who live on an overpopulated Earth ruined by poverty, war and crime. Secretary Delacourt (Jodie Foster) will stop at nothing to preserve the luxurious lifestyle of the citizens of Elysium - but that doesn't stop the people of Earth from trying to get in by any means they can. Max (Matt Damon) agrees to take on a life-threatening mission, one that could bring equality to these polarised worlds.


Cast - Matt Damon, Jodie Foster, Shartley Copley

Director - Neill Blomkamp

Reasons to watch - With two strong leads in Damon and Foster and director Neill Blomkamp who is at his best with sci-fi movies which he proved with his brilliant Oscar nominated film District 9, this movie should be a winner.

Reasons not to watch - Sci-fi movies tend to have a select audience, those not interested in dystopian or end of the world scenarios should give it a miss.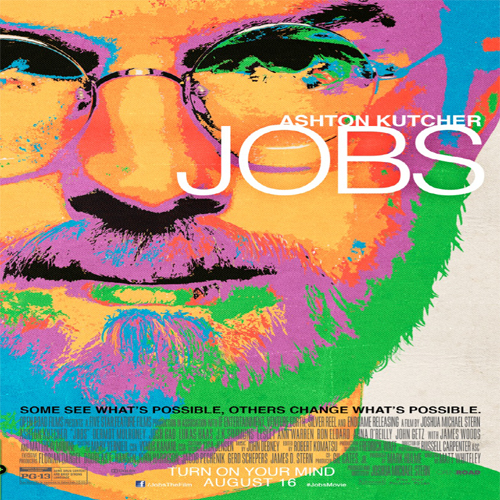 jOBS:

jOBS is the story of how Steve Jobs rose to prominence as one of the greatest inventive minds of the 21st centuary.

Cast - Ashton Kutcher, Dermot Mulroney, Josh Gad

Director - Joshua Michael Stern

Reason to watch it - Who doesn't want to watch a movie about Steve Jobs? This could be the next Social Network and give us an insight into one of the greatest innovaters of our time.

Reason not to watch it - The language might be too technical, the pace of the movie might be a problem and a lot of actual facts might be distorted for dramatic effect.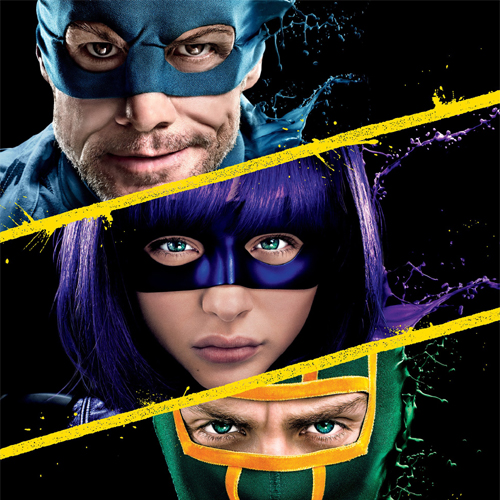 Kick Ass 2:

The costumed high-school hero Kick-Ass joins with an group of normal citizens who have been inspired to fight crime in costume. Meanwhile, the Crimson Mist plots an act of revenge that will effect everyone Kick-Ass knows.

Cast - Aaron-Taylor Johnson, Chloe Grace Moretz, Jim Carrey, Christopher Mintz-Plasse
Director - Jeff Waldow
Reasons to watch - Jim Carey is in it, this itself is a reason to watch it. The rest of the cast is as impressive, and the first instalment was a success as well.

Reasons not to watch - Sequels are very rarely as good as their predecessors and the movie boasts a very raw and graphic nature.

Â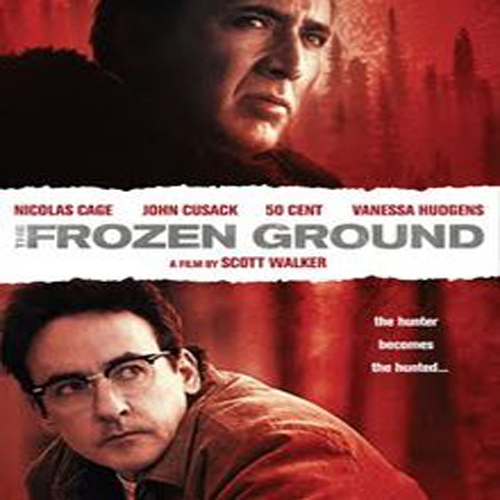 Â
The Frozen Ground:

The Frozen Ground tells the incredible true story that follows Alaskan State Trooper Jack Halcombe (Nicolas Cage) as he sets out to end the murderous rampage of notorious serial killer Robert Hansen (John Cusack), who has gone unnoticed for 13 years.
As the bodies of street girls fill up the streets of Anchorage, Halcombe makes it his personal mission to find the killer before the next body surfaces. His break in the case comes with a seventeen-year-old escapee (Vanessa Hudgen) comes forward with vital information.


Cast - Nicolas Cage, John Cusack, Vanessa Hudgens

Director - Scott Walker

Reasons to watch - It has something for every demographic engaging the younger audiences with a dramatic turn by Hudgens and satisfies the older ones with veteran actors Cage and Cusack.

Reasons not to watch - It's a story about one man's mission to stop a serial killer, a formula that's been used over and over again.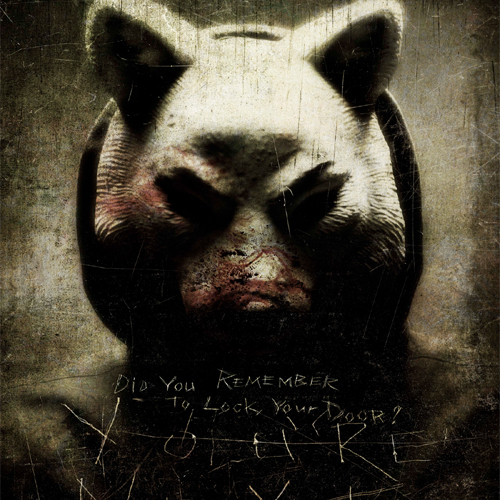 Â
You're Next:

You're Next is a horror film that revolves around the invasion of the Davidson household by a gang of masked, axe-wielding murderers.
The Davidson family hosts a reunion at the time of the attack and a guest surprises everyone by showing a knack for dealing with the murderers.


Cast - Sharni Vinson, Nicholas Tucci, Wendy Glenn, AJ Bowen

Director - Adam Wingard

Reasons to watch - You're Next is not your run of the mill slasher film, it creates a fresh and interesting twist that is sure to get you hooked.

Reasons not to watch - You're Next is purely a horror film, so those who don't enjoy the genre could give it a miss.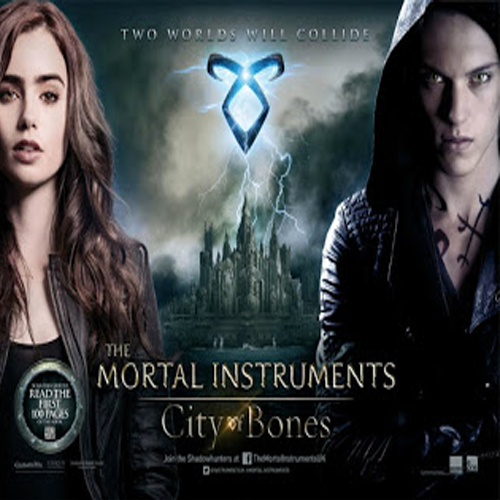 Â
The Mortal Instruments: City Of Bones

After Clary Fray (Collins), a seemingly ordinary teenager, witnesses a murder at a club, she finds out that her mother, Jocelyn (Headey), is attacked in their home in New York City and kidnapped by Valentine (Rhys Meyers) in his search of the Mortal Cup. She calls on a Shadow hunter named Jace (Campbell Bower) and his fellow Shadowhunters, Alec and Isabelle Lightwood (Kevin Zegers and Jemima West), to help her on her quest to rescue her mother and along the way finds out truths about her past and bloodline and becomes the person her mother feared she would become.

Clary learns that Shadow hunters are half-angel warriors and that she too has the powers of one and tries to harness her powers in time to save her mother.
Using her new found gifts, Clary finds the Cup that her mother safely hid, only to be betrayed and forced to relinquish it. Still reeling from this setback and racing to save her mother before it's too late, Clary finds herself caught in a battle between forces she barely understands.


Cast -Â Â Lena Headey, Lily Collins, Kevin Zegers, Jonathan Rhys Meyers, Jemima West

Director - Harald Zwart

Reasons to watch - Based on the first book of the Mortal Instrument series by Cassandra Clarke, it could be the next big book to movie franchise. If you like supernatural elements and connecting plot lines, this one might be for you.

Reasons not to watch - The show focuses more on those interested in mystical elements and those grounded in realism will surely not like it.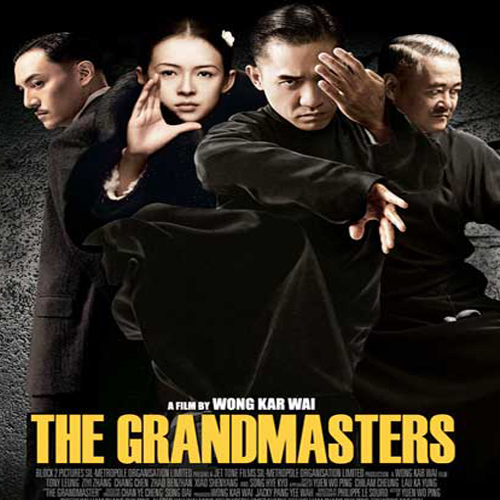 Â
The Grandmasters:

The Grandmasters is an epic action feature inspired by the life and times of the legendary kung fu master, Ip Man.
The story spans the tumultuous Republican era that followed the fall of China's last dynasty, a time of chaos, division and war that was also the golden age of Chinese martial arts.


Cast - Tony Leung, Ziyi Zhang, Chen Chang

Director - Kar Wai Wong

Reasons to watch - The film is brilliantly shot and visually beautiful.

Reasons not to watch - A typical action film with not much plot developement.