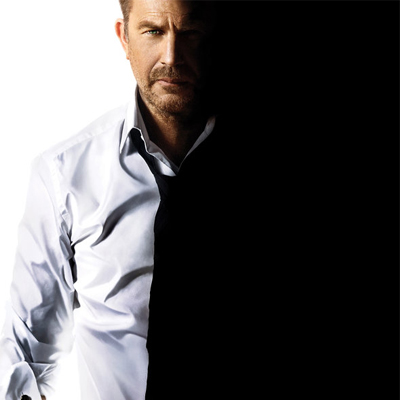 3 Days To Kill
A dying CIA agent Ethan Renner is offered one last assignment. While he accepts in the hope of retirement and medical treatment, he also tries to reconnect with his estranged daughter Zoey Renner
Cast - Kevin Costner, Hailee Steinfeld, Amber Heard, Connie Nielsen
Director - Joseph McGinty 'McG' Nichol
Verdict - A no holds barred action movie, not much of plot in there. The movie is entertaining though, but don't hope to leave the theatre thinking you're better off for watching it. A one time watch at best.
IMDb - 6.4/10
Rotten Tomatoes - 33%
Release Date - March 14
)
Battle Of The Damned
When a deadly virus is accidentally released into a major city, its population is quarantined by military blockade. And for a wealthy industrialist desperate to rescue his daughter from inside the rabid chaos, his only hope is former commando Max Gatling (Lundgren). Now Gatling has one day to bust in, blast through hordes of the undead, find the girl, and hunt for a way to get them both out alive. But will a small band of survivors and an army of killer robots turn his mission into maximum slaughter?
(Synopsis via Rotten Tomatoes)
Cast - Dolph Lundgren, Melanie Zanetti, Matt Doran, David Field, Jen Sung
Director - Christopher Hatton
Verdict - This is yet another example of the older action heroes coming back to reclaim the genre. However like past ventures, this too fails at the task. The plot isn't all that original, the acting is sub par and the direction isn't all that great either. Maybe an afternoon watch, if you're really bored.
IMDb - 4.4/10
Rotten Tomatoes - No Reviews Yet
Release Date - March 14
)
Bewakoofiyaan
The film is a love story about a couple who are madly in love. The two strongly believe in their love, however, the girl's father is opposed to the union.
Cast - Ayushmann Khurrana, Sonam Kapoor, Rishi Kapoor
Director - Nupur Asthana
Verdict - Again another tale that has been told a million times. Unoriginal in concept and in execution, I would give this one a miss.
IMDb - No Rating Yet
Rotten Tomatoes - No Reviews Yet
Release Date - March 14