The pop star was invited via a YouTube video by Matt Peterson.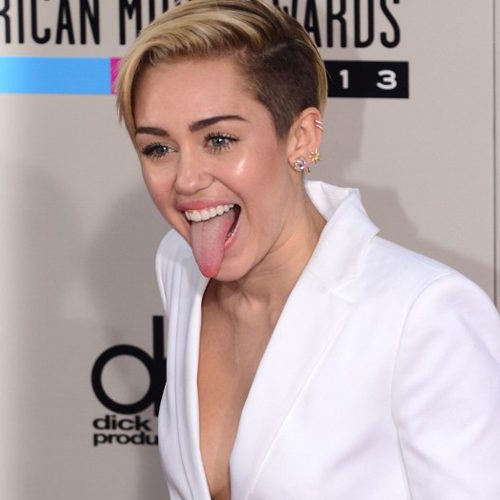 She may be a huge pop star and all, but Miley Cyrus has never been to a high school prom and she was being offered that chance by Arizona teen Matt Peterson.
Peterson created a video which he uploaded on YouTube asking the pop star to be his date at the Arcadia High School prom on May 3. Cyrus didn't just notice the video she also took to Twitter to respond.
Miley tweeted,
Dear Matt Peterson, I don't think I'll be able to make it to prom BUT why don't you come to my AZ show & hang w me? Don't forget a corsage

— Miley Ray Cyrus (@MileyCyrus) February 8, 2014
The teen responded to the actress-singer by tweeting,
I need a tounge tuxedo made by the 27th. THIS IS THE BEST DAY OF MY WHOLE ENTIRE LIFE!!! #mileyprom

— Matt Peterson (@heymattpeterson) February 8, 2014
To which Miley replied,
@heymattpeterson PuHlEaSe

— Miley Ray Cyrus (@MileyCyrus) February 8, 2014
In the video he has uploaded on YouTube, where Peterson asks Miley to come with him to Prom, the teen is seen with only a foam finger covering him as he licks a bunch of roses in the three minute video that has now gone viral.
Here's the video: