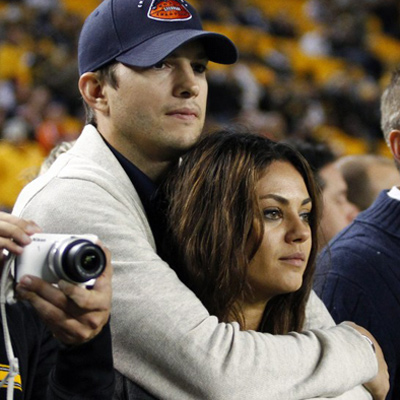 Mila Kunis will guest star alongside beau Ashton Kutcher on 'Two and a Half Men' sitcom.
The 30-year-old actress will be seen playing a beautiful and free-spirited traveler that instantly connects with Kutcher's character, Walden, making him second-guess his decision to propose to his girlfriend, CBS News reported.
The couple, who is rumored to be engaged, previously co-starred in Fox's 'That `70s Show'.