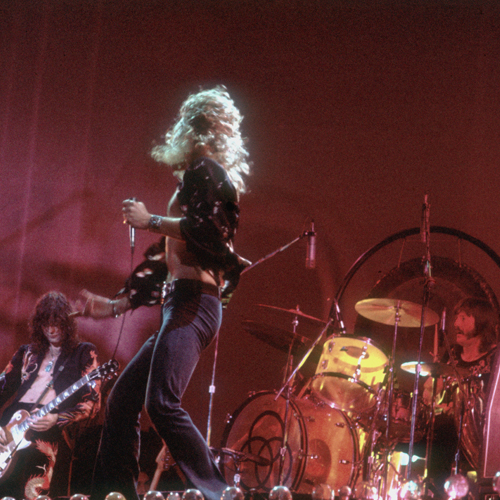 Led Zeppelin will soon unveil the unheard version of their most celebrated rock song of all time 'Stairway to Heaven', which was recorded 40 years ago.
An alternative take of the epic track by Jimmy Page and Robert Plant, will be released on a new version of the band's fourth album due out in September, the Daily Express reported.
Guitarist Page has sifted through vintage studio recordings to find different versions of each of the eight tracks from the Led Zeppelin IV album first released in 1971 and the musician has been preparing to release a companion disc to accompany the reissue, part of a remastering of the band's entire catalogue.
They will also reissue a remastered version of the group's 'House Of The Holy' album which again features newly heard takes of seven of the eight songs from that release. And new editions of the band's first three albums came out in June.