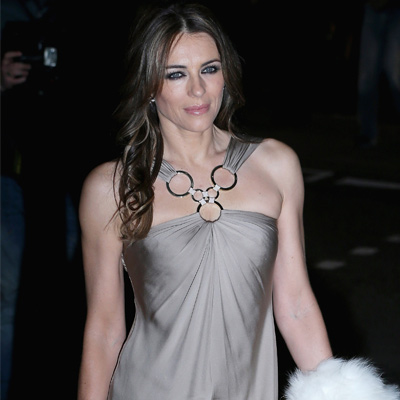 Elizabeth Hurley and her former boyfriend Hugh Grant were recently dining out in Chelsea, London, sparking rumours that their relationship could be back on the cards.
The couple had burst onto the scene 20 years ago, at the premiere of Hugh's, 'Four Weddings and a Funeral' – when Hurley wore that dress – the couple remain close, the Mirror reported.
In the intervening two decades, Grant was caught with a prostitute, had three love kids and went through a string of failed relationships.
In the meantime, the 48-year-old model became mother to a son, Damian, 11, after having an affair with American billionaire, Steve Bing, had a four-year marriage to businessman Arun Nayar, 48, and, more recently has a torrid on-off love affair with former Australian spin legend Shane Warne.
Warne, 44, and Hurley, appeared to have resumed their innings until the former cricketer was caught spending a romantic afternoon with another woman.