In a one-of-its-kind event, Hardwell will be playing his debut gig in Mumbai, inside the airport hangar.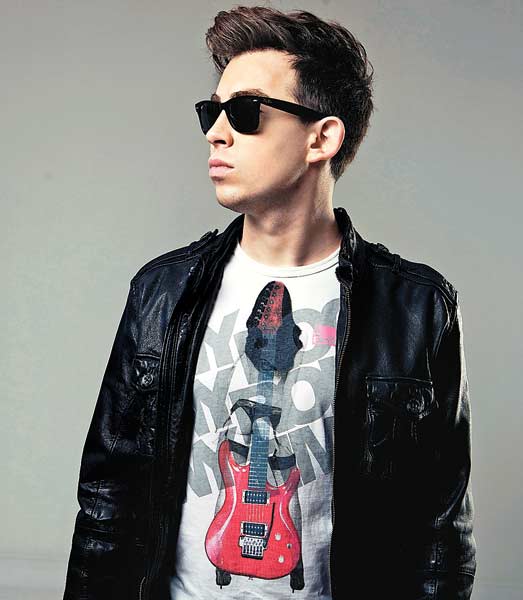 Ranked at number six globally, DJ Hardwell is a well known name in electronic dance music (EDM). The young DJ has collaborated with heavyweights like Chuckie, Avicii, Fedde Le Grand, Swedish House Mafia, Nadia Ali, Florida, Akon, Armin van Buuren, Kelly Rowland, Tiësto, Bob Sinclar, Sultan & Ned Shepherd, Rihanna, and Above & Beyond. In a one-of-its-kind event, Hardwell will be playing his debut gig in Mumbai, inside the airport hangar. He talks to us about Bollywood films, his upcoming gig, visiting the Taj Mahal and more. Excerpts from an interview:
Your fans have already marked their calendars for your gig in the city; tell us what's in store? Have you planned your gig already?
I have got loads of new Hardwell music, and mashups ready for this tour. Expect a typical Hardwell set, with lots of energy! There has been a lot of support for my new single Apollo, which is currently number one on Beatport, so maybe a special edit of that you for guys.
Are you superstitious, what do you attribute your success to?
Not really, I just believe in working hard and being original!

This being your first visit in Mumbai, what are you most excited about?
It's actually my second time in India, but my first time in Mumbai! I'm looking forward to this event. In fact this is the first time I'll be performing for fans in Mumbai inside a hangar and this is something that has never been done in India before. Looking forward to an epic evening.
What do you associate with the country? Any place/city you're keen to visit?
The Taj Mahal, lots of people and an upcoming market in Asia.
Any Indian artists you know/have heard of?
I am not familiar enough with anyone actually.
How aware are you of Indian films/music and Indian cuisine?
I've seen Slumdog Millionaire and know there are tonnes of Bollywood movies which are doing very well worldwide but also not too familiar with that. I love a good curry!
What do you wish to take back from this tour?
A great experience and new fans!
When & where:
Sunday at The Hangar, JVPD Ground, Juhu