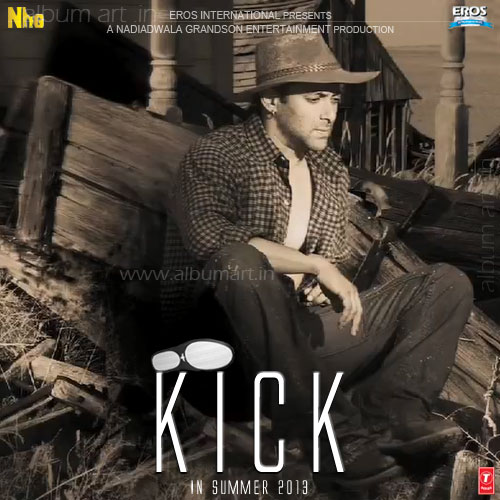 Salman Khan has had a difficult year so far. First, his much anticipated film 'Jai Ho' failed to strike gold at the box office, and now, the star is fighting a long legal battle in a hit and run case.
But unveiling of the poster of Salman Khan's 'Kick' brought great joy to his fans.
It is a well known fact that Salman's 'Kick' is a remake of Telugu film 'Kick'. On the occasion of the poster release of 'Kick', here are five lesser known facts about Salman's next venture.
1. Salman Khan is set to play a thief in the film who loves to live on the edge and derives thrill from even simple situations of life.
2. Randeep Hooda plays a hardened cop who is in pursuit of a clever thief i.e Salman Khan.
3. Jacqueline Fernandez portrays the role of a girl engaged to the cop i.e Randeep Hooda, but is in love with Salman Khan.
4. 'Kick' is a fast paced action comedy and not a superhero movie unlike the speculations which stated Salman is playing a superhero.
5. 'Kick' is extensively shot in foreign locales. Salman wanted to shoot a part of the film in United Kingdom but the 'Dabangg' star was denied visa to UK.
The first look of Salman Khan's Kick reported to be revealed on June 15