2014 may well turn out to be a landmark year for the three ruling Khans — Aamir, Salman and Shah Rukh. No, they are not coming together in a film nor have they chalked out some unique publicity campaign to be one-up on each other.
What makes the coming year special for them and their fans is that they will be seen in films helmed by directors with whom they share a great comfort level.
Aamir delivered the biggest hit of his career with Rajkumar Hirani's 3 Idiots and will be seen next in his Peekay. Salman and Sooraj Barjatya got the cash registers ringing, not once but thrice with Maine Pyar Kiya, Hum Aapke Hain Kaun and Hum Saath Saath Hain.
The duo is coming up with their fourth film Bade Bhaiyya in which Salman is playing a double role. Shah Rukh Khan turned producer with Farah Khan's debut directorial venture Main Hoon Na and also acted in it.
The film was a big hit and her next Om Shanti Om, again with King Khan broke records. In short, when the three stars team up with their favourite director, magic happens.

Aamir Khan-Rajkumar Hirani
3 Idiots brought together brands Aamir and Hirani. Hirani had hit bull's eye with the Munnabhai series. Aamir was fresh from the super success of his action film Ghajini. When the duo got together for 3 Idiots, it naturally generated a lot of buzz.
Hirani was moving away from his Munnabhai formula while Aamir in his 40s was attempting to play a college guy! There was immense curiosity not only about the film but also about how the pair would function together.
They nailed it. Set the record for the biggest hit ever in Hindi cinema. A record that still holds. Then Aamir reportedly signed Hirani's Peekay without even reading the script, something that he has never done in his 20-odd year career! Also, Aamir has never done two films with the same director. Mansoor Khan doesn't count, he is family.

Salman Khan-Sooraj Barjatya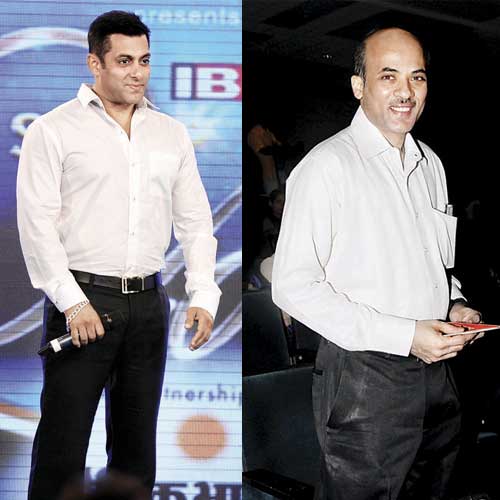 When Sooraj Barjatya was making his directorial debut, he chose Salman to play the hero Prem and the result was a super duper hit. Overnight, Salman, the star, was born.
His next film Hum Aapke Hain Kaun is said to be the first to gross Rs100 crore and is counted among the top 10 most successful films. Sooraj's third outing Hum Saath Saath Hain also starred Salman and was a huge hit. However, after that the friends, who have respect for each other did not work together.
But when Sooraj approached Salman for his next recently, the actor postponed his film Wanted 2 with Boney Kapoor to make way for this one. Sooraj, makes films for the families and Salman likes doing those kind of films. They are on the same wavelength. Sooraj has given Salman his career-defining films but when he worked with other actors (except for Vivaah with Shahid Kapoor) he hasn't been able to replicate the magic.

Shah Rukh Khan-Farah Khan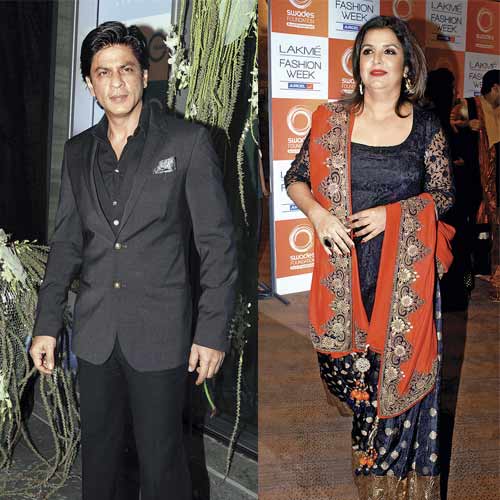 SRK, whose Chaiyya Chaiyya was amazingly choreographed atop a train by Farah Khan, decided to produce and act in her debut directorial venture Main Hoon Na, that turned out to be a hit.
Also, till Chennai Express came his way, it was Om Shanti Om that was the highest grosser. Needless to say, SRK and Farah go back a long way. Their friendship was tested by fire when differences arose between Farah's husband Shirish Kunder and Shah Rukh.
Farah's next outing then was with Akshay Kumar in Tees Maar Khan but it didn't work at the BO. Ditto for SRK's Ra.One. In an industry where there are no permanent friends and foes, it didn't take long for the duo to put their differences behind and SRK is all set to co-produce and star in Farah's next directorial Happy New Year.

Critic's choice: Komal Nahta

On Aamir Khan
The expectations for Peekay are beyond sky high. Aamir is the ISI mark of the industry. Whenever he signs a film, it is understood that it will be huge. For that matter even Raju Hirani is an ISI mark with his Munnabhai series and 3 Idiots. They understand each other so well that it's a cakewalk for Aamir to act in his film, because he knows he is in the safest hands. Ditto with Raju Hirani.

On Salman Khan
Salman's first film was not with Sooraj. But he became a huge star with Sooraj's Maine Pyar Kiya and consolidated it with Hum Aapke Hain Kaun and Hum Saath Saath Hain. If you've noticed, in every film Salman often does one or two things that is not in character with the role he is portraying. Even the public has come to accept this.
However, it's only in Sooraj's films that Salman surrenders himself completely to the character. For Sooraj, MPK was a roaring success but post his films with Salman, he has never tasted that kind of success. Vivaah was a huge hit but not as big as those with Salman, and the audience is expecting Bade Bhaiyaa to recreate their history.

On Shah Rukh Khan
SRK's favourite director has to be Karan Johar, but yes Farah and he gel very well. Unka taal mel accha hai. What's more, despite differences (between Shirish and SRK) the duo has come together.
If SRK is doing Happy New Year, after the fall-out, it means that there is a lot of merit in the script and he will do complete justice to it. The script is very close to Farah who needs a hit after Tees Maar Khan. They complement each other perfectly."