The duo has many intimate scenes in Ram Leela.
Real life couples are rarely a big hit on screen. Saif Ali Khan and Kareena Kapoor has tried twice and failed. Ranbir Kapoor and Deepika Padukone worked together in Bachna Ae Haseeno and it didn't exactly set the big screen on fire. Now real life lovers Deepika Padukone and Ranveer Singh are gearing up for Ram Leela.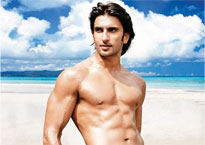 Will it work?
Says a Bollywood expert, "An actress is an object of desire. the male audiences don't like to see the actress with her lover on the big screen. Perhaps it makes them feel voyueristic. Whatever the reason off-screen pairs are rarely accepted onscreen. But it might just work in Ram Leela, given that the lead pair is going to great lengths to keep their relationship under wraps. However, their onscreen chemistry is sizzling according to those associated with the film.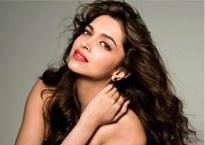 Apparently director Sanjay Leela Bhansali has pulled out all stops to shoot some of the most sizzling love-making sequences ever seen in a mainstream Hindi film. Says an insider, "Deepika and Ranveer play a very physical Romeo and Juliet. Their words, dialogues, body language and even the way they look at each other convey a sense of passionate intensity and an overt sexuality.
The love-making scenes between the two actors are being described by someone close to the project as 'animal'. There is plenty of tugging, pushing, pulling in both the verbal and physical interaction between them. Sanjay needed them to get comfortable in one another's presence, so he asked them to spend a lot of time together even when they are not shooting. Apart from that, the comfort level has been built between them through numerous workshops and rehearsals."
So much in-character are Deepika and Ranveer that they call each other 'Ram' and 'Leela' even when they are not on the sets. When asked about her rapport with Ranveer, Deepika says, "He is as methodical as it can get. He's extremely passionate about his work, and that's because he's basically a passionate human being. And it shows in his conduct. Beyond that I don't want to keep denying and clarifying the rumours, because they are baseless."