The actor, who will be starring as the lead in Akshay Kumar's upcoming film, says she has come a long way.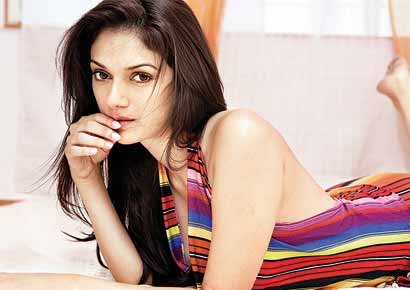 With Murder 3 slated for release and Boss in her kitty, Aditi Rao Hydari is on a new high.
The actor feels that her consistent efforts for the last three years are finally paying off. Aditi did not start her career in Bollywood with a bang as a leading lady, but she has no regrets about not getting the dream debut.
"Getting a start like Parineeti Chopra is very rare. I had no contacts in the industry, so I had to work my way up. But I am really grateful for the great offers and opportunities coming my way," shares Aditi, who will soon be seen playing the leading lady in Boss, even though Akshay Kumar will be seen sans a romantic interest in the film.
Shedding her innocent image, she reiterates that she wants to retain her own brand of sensuality. "I don't know why exposing cleavage down to belly button is the only parameter for being hot... Why can't innocence be sensual as it is a heady mix?" she quips and adds, "Working with the Bhatt camp was a pleasant experience and Murder 3 is slated for a February release."
She also reveals that when she had worked with filmmaker Sudhir Mishra in Yeh Saali Zindagi, people had raised doubts about her mouthing gaalis with an innocent face.
"Sudhir had come to my defence saying that this contrast will work in my favour as audience will be able to empathise with me. I have total faith in the directors that I have worked with," Aditi says and adds that she only has a problem when someone objectifies a heroine onscreen rather than relate to the character she is playing.
"If two people are making love then you can flow with the emotions but if someone is facing the camera in a bikini for no reason, then you are bound to think otherwise!"