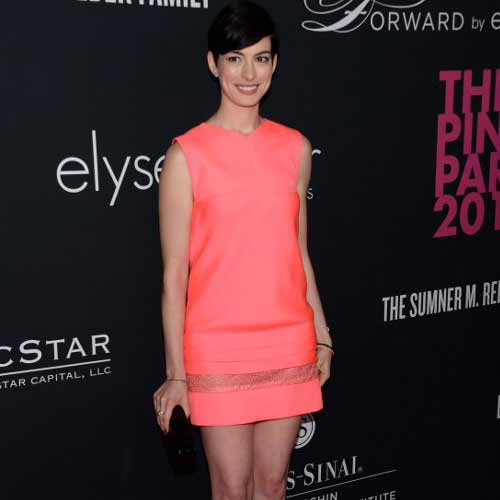 Anne Hathaway placed a bag containing her dog's poop on the windshield of the photographer's car in Los Angeles.
The 31-year-old actress was walking her dog, when she was spotted by paparazzi who took a few shots of her, Contactmusic reported.
The 'Dark Knight Rises' star seemed unhappy about it and used her chocolate Labrador mutt's poop as a dirty protest.