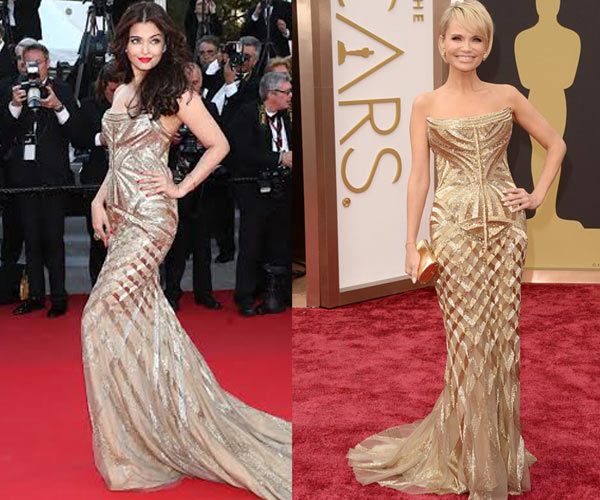 Aishwarya Rai Bacchan shone at her 13th year at the Cannes with a beautiful Roberto Cavalli gown. However it was a repeated number since the same dress was first worn by American actress Kristen Chenoweth during the Oscars ceremony this year.
Chenoweth had worn the same dress for the Academy Awards this year and was panned for her choice of ensemble. The blond beauty had matched the entire outfit with golden accessories and was mocked for looking a little too much like the Academy Award itself.
Rai however came out looking stunning in the outfit and has won the hearts of her critics.