...Says Prabhudheva as he also talks about his upcoming film that made him put on his dancing shoes.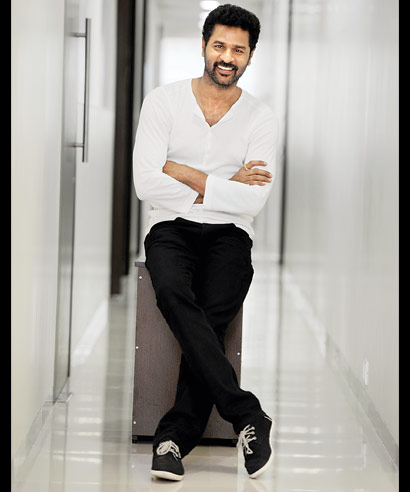 He may be the most-sought after director following blockbusters like Wanted and Rowdy Rathore, but Prabhudheva prefers being a choreographer first and foremost. "I love dancing and so choreography is a natural choice," smiles Prabhudheva who started his career as one. Direction, he says, comes a close second because it involves a lot of creativity, responsibility and "tension".
But he has left all that for a while to act and dance in the forthcoming film Any Body Can Dance that is directed by Remo D'Souza. In fact, the actor attributes the reason for doing the film to Remo. "It is a bonus being a dance film and additonally 3D is a double bonus," he says, that the film has a lot of emotions besides dance. A musical, it is a journey of a bunch of youngsters who achieve what they set out to.
Prabhudheva, who has the golden touch with mass entertainers (Wanted and Rowdy Rathore — both South remakes) is now directing a love story Ramaiya Vastavaiya with Shruti Haasan and Girish Taurani, which again is a remake of his Telugu film Nuvvu Vastanante Nenu Vaddanta.
Ask him how he has managed to make superhits out of remakes and he humbly gives the credit to his team of writers. He however, confesses that the main difference between the South films and Bollywood is that romance is more in the latter. "Also, in South we have separate comedy tracks which doesn't work in Hindi. Also there is a little bit of rawness in Hindi films," says the actor-turned-director.
Also, though Prabhudheva has been churning out action flicks, he really digs romantic films. "I set out to do a love story, but action is always incorporated into it as that's what the masses want. When huge money is invested, you have to make what people connect with," he says simply and is already readying his next action entertainer Rambho Rajkumar with Shahid Kapoor.
He will also be doing an action film with Ajay Devgn and is teaming up with Salman Khan again (after Wanted). "All these films are in the pipeline but it's too early to talk about them," says Prabhudheva.