Wine shops, drunken men, loiterers and commercial sex workers make west Delhi residents and Metro commuters feel insecure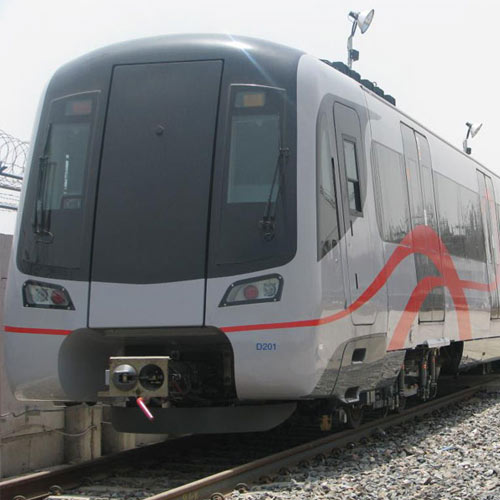 What an irony it is, when on the one hand we celebrate Independence Day and Republic Day in the national capital Delhi, proudly showcasing our country's defence, economic and democratic power, and on the other hand, the same city earns various negative titles like the "crime city" and the "rape capital".
Now, despite completing 66 years of independence, the question of how safe a woman feels in Delhi is still an unending debate. A year after the widespread Nirbhaya protests in 2013 and the Justice Verma Committee's recommendations to amend the Indian Penal Code (IPC) and Code of Criminal Procedure (CrPC) has not seen any fruitful reforms in the system. In spite of strict laws, crimes in Delhi are on the rise.
Even women in developed areas of Delhi, like Shadipur and Patel Nagar, fear for their safety. Women might feel safe while travelling on the Metro, but they feel unsafe in the areas near Metro stations, like the gates to the station or bus stops. They government may have provided the infrastructure, but that is not enough.
Neelam Kohli, who runs a ladies boutique in Old Rajinder Nagar, is a resident of South Patel Nagar. She uses public transport (the Metro and buses), but while travelling, she feels unsafe in her own area. "Two wine shops are located near Patel Nagar Metro station and the whole lane is isolated and poorly lit. So I avoid gate number 5, which is actually a short cut to my home," the 28-year-old says. "I prefer the longer route because the rickshaw-walas who stand (near gate 5) are all drunk and stare a lot. Usually, when I come home late at night, at around 9.00pm, I see many male commuters standing near parking areas and drinking there."
She also shares an experience she had while travelling on a bus. "Once, while travelling in the bus, the driver stopped the bus near the wine shop and sent his helper to get alcohol. The bus was halted for 10 minutes, and all the passengers became afraid."
When dna reporters spoke to RP Malik, the general secretary of the West Delhi Vyapar Mandal, about this issue, he said, "First, the road there is not properly maintained and due to this vehicles don't pass from that area, which makes that road isolated. Second, the drunk rickshaw-walas should not be allowed to stand there." He added, "Even the street vendors late at night sell cheap wines, so women feel unsafe."
Commuters have asked for more police patrolling and quick action.
In response, Joginder Singh, SHO of Ranjeet Nagar police station, says, "We do 24 hours patrolling, and our duty is to prevent crime. But ideally, the wine shops should not be near residential areas, and if they are, then the society needs to adjust."
It is not just women, but men too who feel unsafe in that area. Dinesh, 28, a resident of the area says, "We feel unsafe because few drunken people stand there in groups and sometimes pass abusive words to passing pedestrians, and also indulge in fighting."
One station ahead of Patel Nagar is Shadipur Metro station, where women have the same grievances regarding their safety. Though the Shadipur bus stand is just near the Metro station, women feel unsafe and are reluctant to take buses from there, preferring instead to use other bus stops.
Priyanka, a 20-year-old student, says she takes a bus to college from this stop, but even during her exams, she is more worried about her safety than she is about her exams. "I feel very unsafe at this bus stop. People give weird looks and sometime pass vulgar comments as well, and if I reach home late, my parents start worrying."
Lakshmi, 45, who also takes a bus from this stop, says, "Women are not safe anywhere, they always carry some kind of fear with them." Another commuter in her 60s says she feels safe only when she travels with her husband or son.
Poonam, a 25-year-old nurse, has a different story. "When I go home from Shadipur Metro station, I earlier used to exit from gate number 3. But now, many prostitutes sit here, and because of them other women who take this route get vulgar comments by men who stand there in groups and think they are one of them. Now I avoid this gate." Another woman says, "Many times, we fight with our husbands if they make us wait here for long time."
Police officials say they are aware of this problem, and have raided the area several times, but have not yet caught anyone in the act. "Nobody files complaints, and hence, without any evidence, we can't take any strict action," they say.
Delhi is so unsafe, even women police officials fear for their security. Monica, 26, a constable at the Shadipur police station, feels also unsafe when she takes this route. "I am a police official, but when I travel wearing civil dress, I myself feel unsafe here."
On the contrary, another constable, 23-year-old Anju from the Ranjeet Nagar police station, says that after joining Delhi Police she is more confident while travelling, and she and her family feel confident about her safety. She added that many young women don't complain because of family honour and societal pressure, and this is one of the reasons why severe crimes continue.
Malik says, "Shadipur bus stand is near Katputli colony, a slum area where many migrants live and indulge in all sorts of crimes. The bus stand is poorly lit, and after drinking they create problems for female commuters. What is needed is a change in patriarchal thinking of society. Here parenting plays an important role." Singh, the SHO of Ranjeet Nagar police station, says commuters avoid this stand because it is located near the slum.
It the end, we need answers from higher authorities and officials, and mostly from society about when women in Delhi will fearlessly enjoy their constitutional rights.