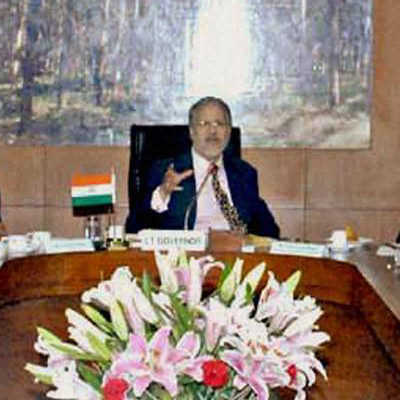 The decisions taken by the recently resigned Aam Aadmi Party Government that was headed by former chief minister Arvind Kejriwal won't be scrapped, Delhi Lt. Governor Najeeb Jung has said.
According to reports, Jung has directed Delhi Chief Secretary S.K. Srivastava to ensure speedy delivery of various services and provide good governance to the citizens of the national capital.
On Tuesday, Jung presided over a meeting of all senior Delhi government officials along with Commissioners of Delhi Municipal Corporation and New Delhi Municipal Council at Raj Bhawan, his official residence, and according to an official release, is said to have told them that the AAP Government's initiatives like anti-the corruption helpline 1031 and public grievance system must continue.
He also reportedly instructed all officials to complete their work in a time bound manner, and reportedly told the State Finance Department to prepare vote-on-account for the first two quarters of the next financial year.