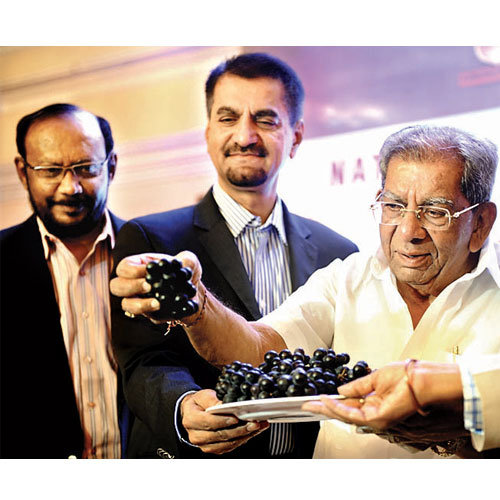 That small-time liquor shops, which are a den of drunkards, brand themselves as "wine stores" has come to the note of the government, which now wants these shops to drop "wine" from their name.
At the inaugural function of the national-level conference on wine on Thursday, principal secretary of horticulture, MK Shankarlinge Gowda noted that while wine and liquor were a class apart, most liquor stores in the city call themselves "wine stores", something that dilutes the brand image of the high society drink that wine is.
In this regard, he said, authorities concerned should ensure (petty) shops that don't sell wine are not allowed to call themselves wine shop.
Gowda highlighted that when it comes to producing wine, Karnataka stands second in the country with 40 lakh litres, second only to Maharashtra (80 lakh litres). He noted that Bangalore is the topmost consumer of wine in the state. He said the horticulture department thought of selling wine through Hopcoms, but the idea did not materialise as Hopcoms employees were apprehensive: that the move might attract drunkards, something which will dissuade women from visiting the store. As if busting a myth, he said it is women who are the major consumers of wine.
He said the government plans to introduce wineology in the curriculum for students of University of Horticultural Sciences, Bagalkot. The course will teach growing wine grape and making wine.