Representatives are in the city under Centre's SETU Africa programme.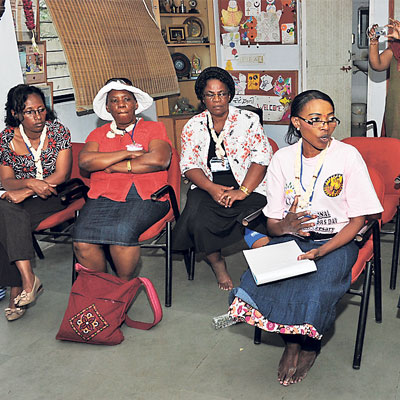 In a bid to know about the work done by Self-Employed Women's Association (Sewa) and exchange ideas, nearly 25 civil society representatives from co-operatives, unions and NGOs of Ethiopia and South Africa have come to Ahmedabad. The visit is part of the SETU Africa programme initiated by the government of India with the aim to promote solidarity between India and five African countries including Ethiopia, Ghana, South Africa, Tanzania and Senegal.
In an interaction with media, Mirai Chatterjee, chairperson of VimoSEWA, a national insurance co-operative, said that the visiting team included members of cooperative federation, grassroots-level women's urban and rural co-operative, women's associations, NGOs working in the field of micro-finance, micro-insurance, environmental issue, health and childcare.
The visit is part of the 10-year-long exchange programme.
She added that for over a year, VimoSEWA and its sister organisations have been interacting with about 60 organisations in Ethiopia and South Africa to understand their needs by holding workshops and field visits and conducting research. While Sewa members have visited these countries at least twice, this is first time that members from African countries are visiting India.
During their stay, the members will visit all sister organisations and learn about skills as well as techniques to implement them in their countries. Jayshree Shah of Sewa bank said that the members would also be visiting the bank as they wished to start a bank run by women and for the women. "Hopefully, at the end of the visit, we will be able to help them set up women's bank in Ethiopia and South Africa," she said.
Another Sewa leader, Lalita Krishnaswamy, said that the focus would be on enriching skills and helping the participants make market-linked products.
Also, she said, South Africa has environment friendly raw materials and visitors could also be trained in using them for their benefit. The team will be here till April 3.