The television journalist was in Ahmedabad on Friday for the 'Bhaskar Utsav'event.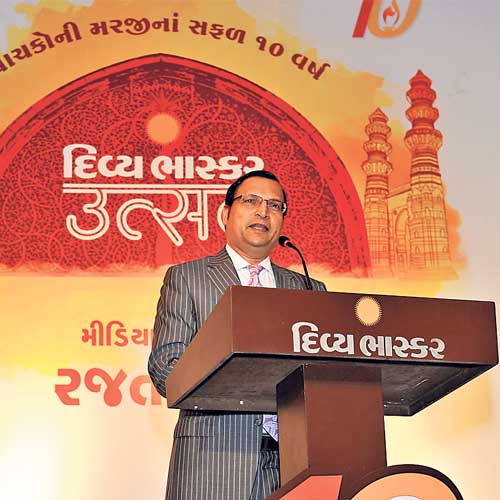 Tables were turned on the host of 'Aap Ki Adalat' show, Rajat Sharma, on Friday as he was subjected to a lot of difficult questions by the audience of 'Bhaskar Utsav' comprising people from different strata of society.
However, the veteran journalist didn't bat an eyelid and answered every question with great ease winning him admiration and applause of every person present in the auditorium.
Sharma, who was around an hour late for the seminar, apologised for keeping people waiting but the reason he gave for the delay pleased everyone.
"I have come across a lot of complaints for not getting Gujarat chief minister Narendra Modi on my talk show — Aap Ki Adalat. Before coming here, I was with him and invited him to my show. Thankfully, he has accepted the invitation," said Sharma.
"The TRP of our news channel increases by more than 60 per cent when Narendra Modi is there on TV," he added.
The 57-year-old also expressed his condolence for the Uttarakhand victims and appreciated media efforts for bringing continuous news and updates about the incident and happenings.
Talking about his career, Sharma said becoming a journalist was not on his cards for the first two decades of his life.
"I belonged to a poor family and the main priority was to earn a decent living. Televisions were recently launched and our neighbour was the only one who had a TV set. We used to gather at his place to watch various programmes until one day he decided to shut the door on our face," said Sharma.
He added: "At that moment my father said something I can never forget and that has helped me in becoming who I am now. He had said: 'You go to a second person's house to watch a third person on TV. Why don't you do something which gets you on TV and people watch you'."
Sharma was also accused of being soft on film stars while behaving strictly with politicians.
Explaining the reason behind his soft stance, he said: "The reason I am hard with politicians is that they have the power to control whereas an actor doesn't even has his own dialogues to speak."