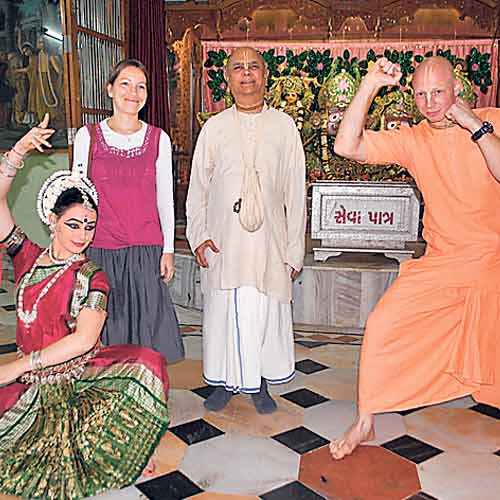 How about viewing Lord Krishna's message on life being ever-changing through a shadow play or witnessing international artists put up a play on Govardhan?
All of this and more is being organised by the International Society for Krishna Consciousness (ISKCON) temple in the city beginning from January 10.
A total of 14 countries including Russia, Ukraine, Australia, England, Ecuador, Germany and other European nations will participate in the second edition of the eight-day-long Krishna Fest. Speaking to dna, director of the group, Agnieszka Dawidowska from Poland said: "We wanted to create awareness about Krishna's message that life is ever-changing and will not remain constant. This message will be communicated through a brilliant shadow play." The play has been directed by Ecuador-based devotee with international artists.
Also, this year, the fest will have Indian participants. Stating the reason, president of ISKCON Ahmedabad, Jashomatinandan Das said: "We realised that last year many international artists took part in the fest. So, this year, we have included a few Indian students to add a local flavour to the fest."
The event will be held from January 10 to 12 at the GLS ground, near Law Garden; from January 13 to 15 at the ISKCON temple, SG road, and on January 16 and 17 at the Football ground, Kankaria, from 7 pm to 10 pm. According to him, the event aims at developing Krishna consciousness among people and youth. "The ISKCON temple, through such an event, aims to reform the society by presenting Bhagvad Gita through dance and drama," he added who added that such events have been taking place in Poland for the past 24 years, and are gradually spreading to different countries.