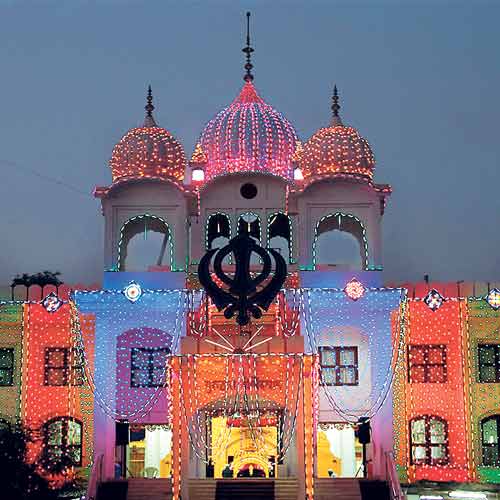 Sunday will be an important day with Guru Nanak Jayanti and Dev Diwali falling on the same day.
Thousands of followers will flock to gurudwaras in the city to celebrate the 544th Guru Nanak Jayanti. On the occasion, gurudwaras have organised kirtans, kathas and prasad for devotees.
Elaborating on the celebration plans, Surjit Singh Bagga, trustee of Gurudwara Gobind Dham at Thaltej, said, "We've invited kirtankar Gagandeep Singh and kathakaar Harprakash from Ganganagar, Rajasthan." According to a rough estimate, nearly 10,000 devotees will visit Gurudwara Gobind Dham on Sunday.
Sindhis residing in Kubernagar and Sardarnagar too have plans to celebrate the day at New G ward Gurudwara in Kubernagar. Speaking to dna, chairman of Sindhi Central Panchayat, Bhagchand Varlayani said, "We will begin the day at 4 am with kirtans in remembrance of Guru Nanak Saheb and Jhulelaal. The celebration will go on till 6 pm followed by distribution of prasad."
Meanwhile, temples in the city have made their own plans to celebrate Dev Diwali. While individual households will light diyas, hundreds of diyas will be lit at the ISKCON temple.
Jashomatinandan Dasa, president of ISKCON Ahmedabad, said, "Nearly 250-300 diyas will be offered to Lord Krishna. It was in the month of Karthik that Krishna stole maakhan (butter) and was punished by his mother. To mark the day, we will organise a katha in the temple in the morning."