Putin's golden Games leave Russia tarnished and critics bulldozed. President hails achievement of hosting Winter Olympics as activists repeat claims of fear and corruption.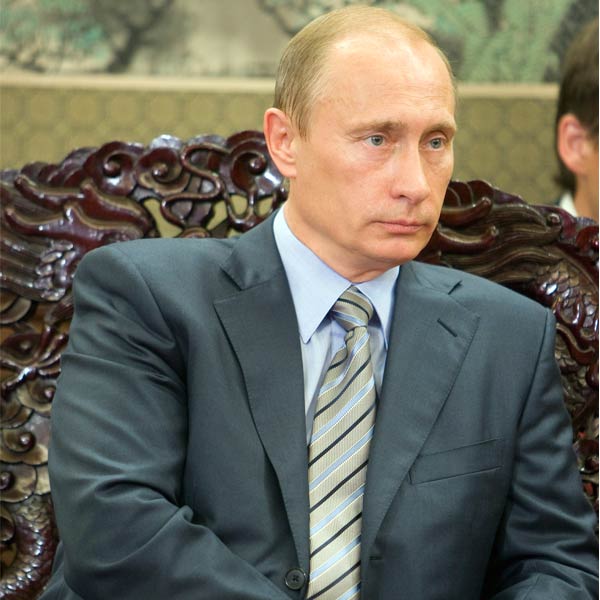 Amid the gleaming, state-of-the-art sports arenas and hotels constructed at great expense for the 2014 Winter Olympics in Russia's Black Sea resort of Sochi is a patch of muddy wasteland where Yevgeny Mzokov's home once stood. "I lived in this house for over 20 years," said Mzokov, his anger tinged with a sadness that seems etched into his face.
"And then they started building for the Olympics." Mzokov's father, Alexander, built the three-storey house in the centre of Sochi in the early 1990s after fleeing civil war in the former Soviet republic of Tajikistan. By 2012, 12 members of the extended family, eight adults and four children, called it home. That spring, with the Kremlin's seven-year construction project for Sochi 2014 in full swing, local Olympic officials arrived at the family's house with some news.
"They told us that they needed to pull down our house to build a road for the Olympics," Mzokov recalled. "We told them 'OK, pay the market price, and no problem.' They agreed."
An independent surveyor carried out an estimate on the 300-square-metre house. But, in a development that human rights groups say has become depressingly common in Sochi in the lead-up to the Games, the Mzokovs received "not a single kopeck" in compensation for their home before it was flattened.
The family, said Mzokov, were "kicked out into the street"; his elderly father dragged out of his home by bailiffs. Local authorities refused to negotiate and offered the family no alternative housing. Mzokov said that their promised compensation was embezzled by corrupt officials in the regional governor's office. He also believes that his attempts to push for justice resulted in his employer being pressured to fire him from his job at a delivery business, as well as police harassment.
"They are trying to put me in jail." Critics of the government insist cases such as this are just the tip of Olympic-related corruption that reaches all the way to a small group of Kremlin-connected businessmen with long-standing ties to President Vladimir Putin. At a cost of 31 billion pounds, three times the price of the much bigger London 2012 summer Games, the two-week long Sochi Games next month will be the most expensive Olympics in history. Kremlin critics have calculated that they will cost more than all previous 21 Winter Olympics combined. The facts and figures behind Russia's spending, as well as the allegations of corruption, have entered national folklore, testimony to what the liberal politician and Kremlin critic Boris Nemtsov calls the "out-of-control, absolutely immoral behaviour of the authorities".
In one case, a 30-mile road built for the Games cost an estimated 5 billion pounds. The Russian version of Esquire magazine has estimated that the road could have been paved with a six-centimetre layer of truffles for the same price. In a damning report on the Sochi Games last year, Mr Nemtsov and a fellow political activist, Leonid Martynyuk, stated that 16 billion pounds of the total cost had been skimmed off by Putin's businessmen friends.
"The Games are nothing but a monstrous scam," said Nemtsov, a former deputy prime minister. Nemtsov's accusations have been echoed by Gian-Franco Kasper, an International Olympic Committee member, who said earlier this month that he believed that about a third of Sochi's multi-billion-dollar budget had been siphoned off by Putin and his friends. He was rebuked for his comments by Russian officials, with Vladimir Yakunin, a close Kremlin ally and head of the Russian Railways company, calling for Kasper to be sued for slander. One man who has benefited from the Games is Putin's childhood friend and former judo-sparring partner, Arkady Rotenberg, whose companies have received orders for construction projects worth 4.5 billion pounds, more than the entire cost of the 2010 Vancouver Winter Olympics. Rotenberg, 62, has denied consistently that his wealth is connected to his friendship with Putin. But he did suggest in an interview last year that Putin was "sent to our country by God". ("Yes, as the angel of the apocalypse," the opposition joked.) "Putin needs these Games to prove how great he is," said Nemtsov.
"But his friends and the businessmen around him need the Olympics to improve their ratings in the Forbes magazine's richest people in the world listings." When a confident Mr Putin gave a rare English speech in front of IOC delegates in Guatemala in July 2007, he rounded off his country's bid for the Games with proud references to the "new Russia" emerging from the turmoil of the post-Soviet years. Seven years on, Putin is seeking to use the Olympics to showcase what he regards as Russia's resurgence - political, economic and spiritual - under his long rule. In many respects, he has much to be proud of. In the 14 years since he was named acting president by the ailing Boris Yeltsin, Putin has overseen a dramatic increase in living standards in cities such as Moscow and St Petersburg and returned some of the Kremlin's standing in the international arena. But his critics claim that the oil dollars that flooded into Russia in the 2000s were misspent or siphoned off, and that the Games are little more than an expensive "facade" designed to cover up inequality, corruption and political intimidation.
"For Putin, the Olympics are part of his growing geopolitical ambitions," said Ilya Yashin, a political activist and leader of the anti-government protests that rocked Moscow in 2011 and 2012. "He'll spend as much as it takes to make sure the Sochi Games are successful, but he doesn't give a damn about Russia's many social problems." The statistics paint a disturbing portrait. In a report last year, Credit Suisse found Russia's wealth inequality was the highest in the world, with the exception of Caribbean islands with resident billionaires.
"Worldwide, billionaires collectively account for 1 per cent, 2 per cent of total household wealth; in Russia today 110 billionaires own 35 per cent of all wealth," the financial-services company reported. Compare this with some of Russia's neglected regions, such as the southern republic of Kalmykia, where average salaries are pounds 300 a month, about twice as low as in the capital. The problem of wealth inequality pales, however, when compared to Russia's HIV infection rates.
An estimated 1.3 million people are believed to be living with HIV in the country, the highest number in the world outside Africa and India. The World Bank estimates that Russia needs to spend 1.5 billion pounds a year to stop the rise in infections. However, last year, the Kremlin gave just 360 million pounds to HIV treatment and testing, about 80 times less than Mr Putin has lavished on Sochi.
"Spending such a colossal sum of money is nothing more than an act of vanity," Ksenia Sobchak, a socialite television presenter turned opposition figure, said in an interview this month with the Pussy Riot protest group. But there is almost no chance of Pussy Riot or any other Kremlin foes turning up in Sochi to embarrass Putin. Unprecedented security measures that went into force on January 7 have locked down the city and surrounding area. Anyone wishing to pass through checkpoints will have to produce a passport and a "fan document", which can only be acquired by providing personal information to the government-controlled Olympic organising committee.
The security measures are intended mainly to deter militants' attacks, but activists say they will also make it impossible for political activists to travel to Sochi. "The situation in Sochi right now reminds me of when Moscow hosted the 1980 summer Olympics," said Yashin. "Back then, undesirables were simply rounded up and taken out of the city. This time around, the authorities won't let such people into the host city."
In an apparent attempt to make doubly sure that no Kremlin critics stir up trouble, security forces have stepped up harassment of regional activists. Yevgeny Vitishko, an environmental campaigner, was jailed last month for three years. The charges against him related to his alleged spray-painting of a fence he said was erected around an illegally constructed country home belonging to the regional governor, Alexander Tkachev. Back in Sochi, Yevgeny Mzokov is despondent about his chances of receiving the money he says his family are owed. For now, the Mzokovs are being put up by friends.
As for the impending Games, Mzokov is trying his best to ignore them. "I've got no time at all for the Olympics. I'm busy just trying to survive."
Marc Bennetts has lived in Russia for almost 15 years and is the author of a book, "Kicking the Kremlin"