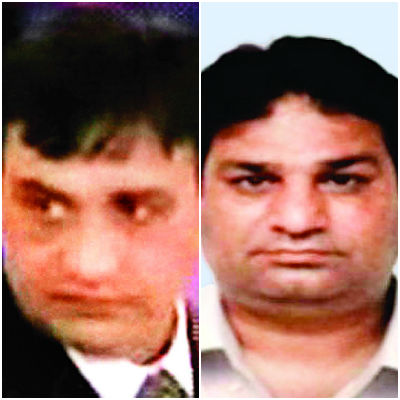 "All is well that ends well."
These were the first words uttered by a senior Indian Olympic Association (IOA) on hearing the news on a television that all charges against secretary general Rajeev Mehta and wrestling referee Virender Malik were dropped in Glasgow.
"We were ready to take action if our secretary would have been found guilty. But the kind of news now coming in, do you still believe that there is any chance of doing so?"
To cut the story short, the Scotland police dropped all charges of drunken driving and sexual assault against the two arrested Indians for lack of any witness.
"The charges have been dropped," said Jeo Nawab, director of the Badminton Association of India (UK and Europe), who was there during the proceedings.
IOA joint secretary Anandeshwar Pandey also told dna over phone from Glasgow that "no case was found in the court and all charges have been dropped against both of them".
Pandey added that the IOA secretary was driving his friend's car when this whole incident took place. Since the court was closed for two days the matter was delayed.
In Malik's case too, he said, that there was some confusion over what exactly happened in hotel.
"We all are relieved here that matter has now been closed and Mehta could be out any time," added Pandey, who is considered right hand of IOA secretary general.
Earlier, the Wrestling Federation of India (WFI) suspended Malik with immediate effect pending details from the Scotland police. WFI assistant secretary Vinod Tomar said that the federation president Brij Bhushan Sharan Singh took the decision to suspend the referee when he returned from the Scottish city.
"WFI president decided to suspend Malik with immediate effect given the serious nature of charges levelled against him," Tomar told dna on Monday evening. But after learning that harges against Malik have been dropped in Scotland Tomar said that the susepension will continue, at least, till they are done with their own inquiry.
Tomar said, "The suspension will continue till we get a final report from our secretary Raj Singh, who also was chef-de-mission of the Indian contingent for the CWG 2014, and the internal inquiry that we have ordered is finished. We have also sought opinion of the wrestling coaches and officials, who where part of the Indian delegation. And a final decision will only be taken after receiving all these reports."
Malik, a Category I wrestling referee, was said to be invited to the event by the Commonwealth Games Federation (CGF), and was not part of the 215-member Indian contingent. Malik was reportedly staying in a hotel outside the accommodation arranged for visiting squads.
However, no such action was initiated by any IOA top official against Mehta as majority of officials were also in Glasgow and expected to be back on Tuesday morning.