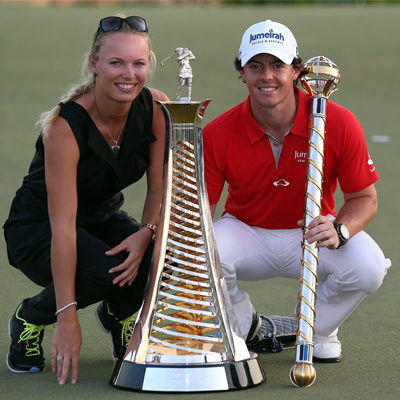 Rory McIlroy called off his engagement to Caroline Wozniacki because she was a distraction for him, it has been revealed.
A source asserted that the 25-year-old's game had not been as consistently good in the time as he had been with Wozniacki, and McIlroy was a young guy in love and was flying around the world to see her play in tournaments or meet up with her, the New York Post reported.
The source added that McIlroy was missing practice rounds.
McIlroy said that wedding invitations issued at the weekend made him realize that he wasn't ready for all that marriage entails and the decision was mutual and it was the best for both of them.
Wozniacki, on the other hand tweeted that it was a hard time for her right now and thanked her fans for the support.