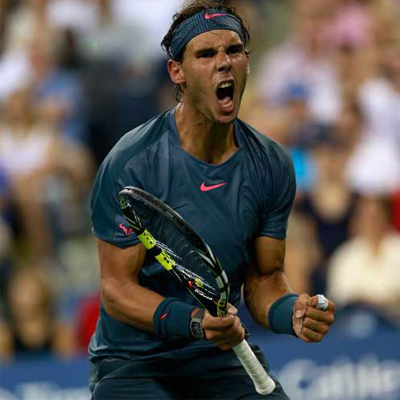 The 'King of Clay' can't be dethroned so soon. It will be virtually impossible for Novak Djokovic to stop the marauding Rafael Nadal from clinching his fifth straight — ninth overall — French Open title on Sunday.
Nadal is going through the final stretch of his golden period. Planet 'X' was exalted in his first house of personal glory from 2008 to 2011. It was immediately followed by Saturn, again exalted in his first house from 2011 to 2014. These patches of good fortune have helped him attain legendary status. He has 13 Grand Slam titles already. And don't forget he staged a fabulous comeback from a career-threatening injury.
The Spaniard's horoscope is distinctly superior to the Serb's. There's no doubt that Djokovic will win accumulate fewer wins and crowns than Nadal. As of now, Saturn is not favourably placed for Djokovic and it may well be a case of 'so near, yet so far' for him. Most importantly, his partnership with the great Boris Becker, who himself is going through a rough patch of Saturn transition, will work against him.
In other words, Djokovic will have to wait to become the eighth man to win all four majors. Who knows, he could never even realise that dream. In the meanwhile, Nadal is truly set to become the greatest claycourter in history.