The film is now out on DVD, though it received a snub from the Oscars, the film was well loved by fans of the sport and film buffs.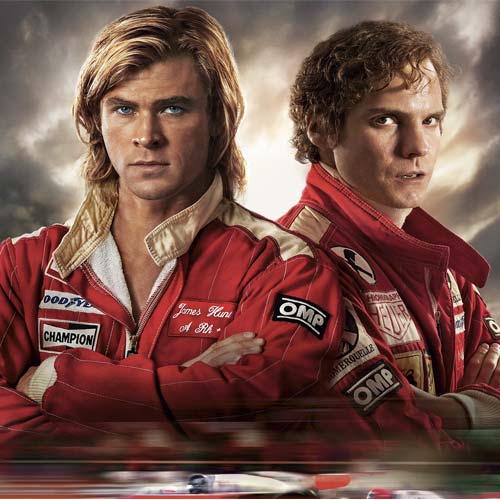 The F1 season off track has officially started with the test in Jerez and around the same time Rush starring Chris Hemsworth based on the life of the sports playboy driver James Hunt is out on DVD world-wide.
The film that surprised many when it received an Oscar snub despite awesome performances and doing well in the box office around the world. Based on Hunt's rivalry with Niki Lauda, the biographical sports drama film directed by Ron Howard tells the tale of the 1976 F1 season that saw drama as Lauda was brutally burnt in an accident as Hunt went on to win the title.
American motor racing has inspired many films but F1 also has been featured in more than just one film.
The 2010, documentary Senna based on life and death of Brazilian F1 champion, Ayrton Senna, directed by Asif Kapadia.
The film shows Senna's racing career as it starts from his debut in the 1984 Brazilian Grand Prix to his death in an accident at San Marino in 1994. There is a lot of emphasis on his rivalry with Alain Prost.
Using archive racetrack footage and home video clips provided by the Senna family, the film received critical acclaim from critics but unlike Rush which is a biography and ends on a not so tragic note, Senna has tragedy written in it as viewers know well that the film will end with the F1 ace's death in the end.
Not many people know, though that there was a 1966 movie named Grand Prix, with then French heart-throb Yves Montand and American actor James Garner as his upstart American rival. Much of the film was shot during that year's races, with the real drivers having cameo roles.
Interestingly, F1 champs - Graham Hill, Juan Manuel Fangio, Jim Clark, Jochen Rindt and Jack Brabham are seen in the film.
The story follows the lives and destiny of four F1 drivers through a fictionalised version of the 1966 Formula One season.
With Lewis Hamilton expressing an interest in acting and the sport gaining more and more fans around the world, plus the success of Rush; it won't be a surprise to see more films in Hollywood that are either inspired or based on F1.