Ronaldo repaid them by scoring a goal that propelled his team to the top of the La Liga table.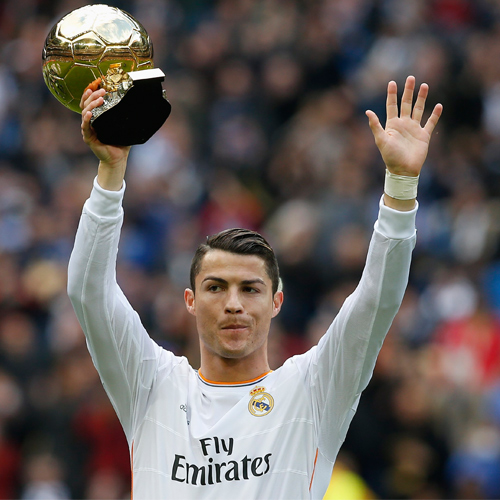 On Saturday night, Cristiano Ronaldo showed off his Ballon d'Or trophy to fans at the Santiago Bernabeu stadium.
The football star was given a great tribute by fans as they greeted him with a golden mosaic in the stands as they spelt out CR7 when he came out on to the pitch.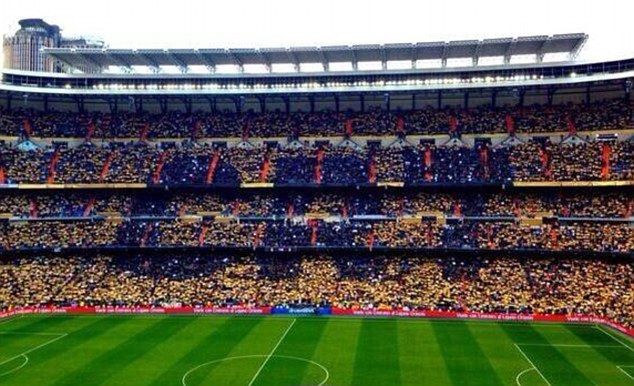 Ronaldo scored a goal during the match that helped his team rise to the top of the La Liga table.
Watch Ronaldo's awesome bicylcle kick:

The Portuguese star scored 69 goals last season which was pivotal in helping him lift his second trophy at the prestigious award ceremony earlier this month.
The 28-year-old football star was very emotional after he beat Lionel Messi and Franck Ribery for the win.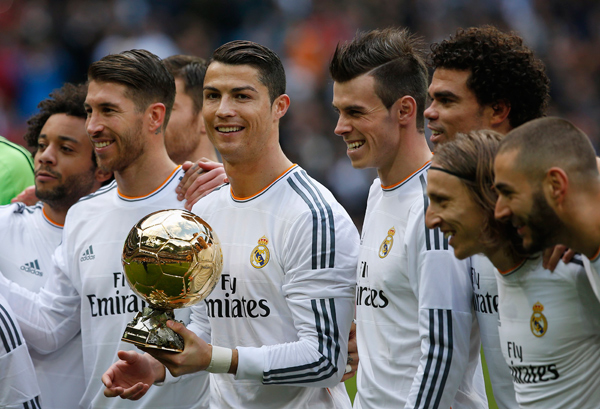 A huge 80,000 strong legion of Real Madrid supporters were there as they watched the footballer in action after his trophy show.
See Ronaldo show his Ballon d'Or trophy to fans:

While Ronaldo seemed to be on song, Gareth Bale, his million dollar teammate needed treatment when he was kicked violently between his legs by Granada's Murillo who got a card for his play.
See Bale get kicked in the groin: