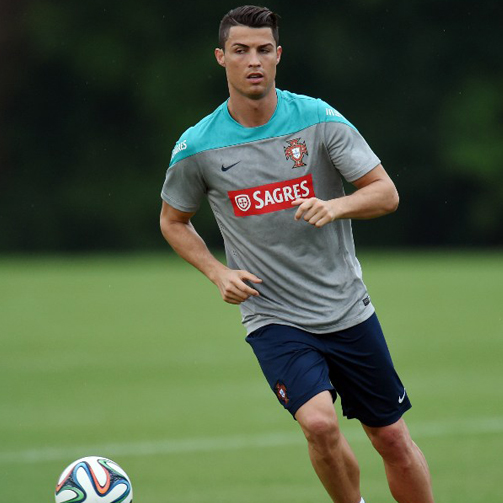 Real Madrid forward Cristiano Ronaldo has reportedly claimed that he would like to win a World Cup title with Portugal one day, and said that the national team is set to face the strongest group including Germany, Ghana and the US in this year's tournament.
Ronaldo said that Portugal is not the favourite to win the World Cup, but they would try to perform their best as always, adding that they know they have a difficult group stage.
According to The Independent, Ronaldo said that in his opinion, Portugal has the strongest group of the World Cup, but they should take it one step at a time.
The Portugal team captain said that the squad has an important opener against Germany, before they face Ghana and finally the US.
Ronaldo added that their goal is obviously to pass the group stage and then they would see what happens.
The skipper said that the Portugal squad arrived in Brazil with hope, but they would also make sure that their feet stay firmly on the ground, adding that they have ambition, but with the ambition they have to set themselves some goals step by step, game by game.
Ronaldo further added that he hopes to win a title with the national team one day.