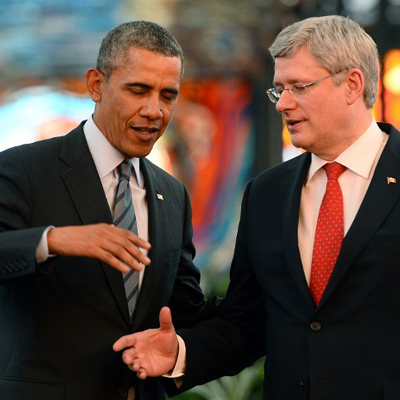 US President Barack Obama may reportedly have to hand over a case of beer to Canadian Prime Minister Stephen Harper after he lost the bet on the gold medal ice hockey game between the two countries' women's teams, which Canada won.
However, there is still a case of beer riding on the outcome of the Friday's semifinals between the men's ice hockey teams of both countries at the 2014 Sochi Olympics.
According to Politico, following their trilateral meeting in Mexico, both Obama and Harper tweeted that they had a case of beer riding on each Olympic hockey game this week between the US and Canada, although it appears that the first case of beer will be American after the women's hockey team was defeated by Canada 3-2.
However, the report mentioned that Canada may still have to hand over their own case of beer if the outcome of the men's match turns positive for the US.
The nations' hockey teams have a long history of Olympic meetings with Canada's men and women topping the US in the gold-medal matches in 2010 and in 2002 and the US women's team besting Canada in 1998, the report added.