Imagine a landmark or a newly built path bearing your family name. And now imagine what if this landmark was to be on the planet Mars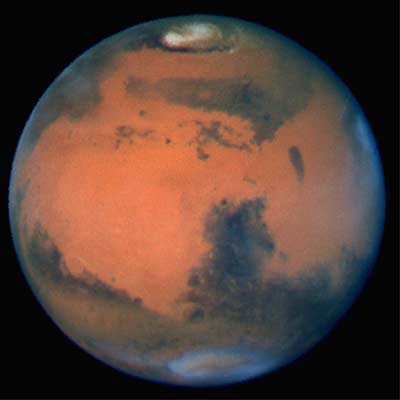 In an attempt to raise funds for various ongoing and future space projects, a start up company Uwingu, set up by planetary scientists, turns to crowd-funding as a viable option. And in return for your small investment, they will let you pick the name of a landmark on the surface of the planet Mars.
So for as little as $5, you could immortalise yourself to the explorers of the future. In what they are now referring to as the 'first citizen's Mars map', contributors will be allowed to pick names for all of the approximately 500,000 largest, still craters on the red planet.
Help us change the face of space research and education funding, check out http://t.co/3uvrkX0uul RTs pls! pic.twitter.com/ehm9jGeEAE

— Uwingu (@UwinguSky) February 28, 2014
A detailed map of the planet on their website features the provinces and districts that are part of Uwingu's "Mars address system", along with the various big and small craters that are currently known.
One simply has to click on the desired location, or select a price level option starting from $5 for craters discovered by a Ranger to $5000 for that by an Apollo! The chosen names will then feature on the map, along with the details of the 'name giver'.
Although, they do admit that NASA does not 'yet' recognise their names. "But a growing number of astronomers, planetary scientists, and commercial space firms are using Uwingu names," they point out on their website.
However, the International Astronomical Union has expressed displeasure at such projects. Earlier last year, they put out a statement deterring such activities, saying, "In the light of recent events, where the possibility of buying the rights to name exoplanets has been advertised, the International Astronomical Union wishes to inform the public that such schemes have no bearing on the official naming process."
"Some commercial enterprises purport to offer such services for a fee. However, such "names" have no formal or official validity whatever," they add.
But to IAU and those who are skeptical of the legality of the process, Uwingu say, "No one owns the sky, and the IAU has no exclusive 'official' naming rights to astronomical objects. In fact, in August, 2013 the IAU formally stated that it acknowledges that public naming of astronomical objects are legitimate." That said, it hasn't stopped people from (ab)using this power at small costs, to give cheeky names to the planetary landmarks. Others took the opportunity to honour their heroes:
I bought a crater on Mars and named it @Beyonce Knowles-Crater. Who run the [universe]? Girls. http://t.co/ZgBQU9J4x8

— Christy Harrington (@haychristyhay) February 27, 2014
I just named a Mars crater for Jimi Hendrix.You can help name features on Mars, & fund science education: http://t.co/Pgwif3TNBv @UwinguSky

— David Grinspoon (@DrFunkySpoon) February 26, 2014
Yup, me and my dog both have a crater named for us on Mars. We are well on our way to conquering another planet!

— Rebecca Freeman (@freemre) February 28, 2014
Just officially named a Martian crater "fair lawn" for $5. Now there are two #IAmGod

— Jessie (@Jay_Pass) February 27, 2014
I named a crater on Mars. What did you do today? pic.twitter.com/A7xNvWE4AP

— Tyler Paul (@TPaul365) February 27, 2014
I wasn't leaving much of a mark on this planet, so I named a crater on Mars http://t.co/TcDYgHitAn pic.twitter.com/qC4Vbsw6r6

— Darth Stormageddon (@marginal_error) February 27, 2014
The company also offers other inter planetary naming services such as Nominate a name for an exoplanet allowing you to vote for the name of an actual planet.